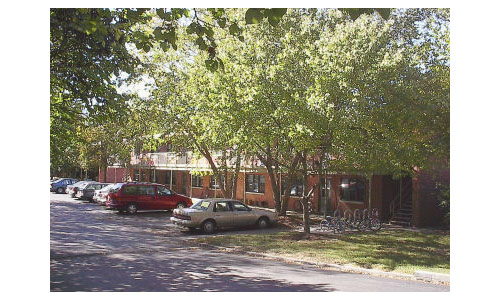 A pedestrian bridge under construction near Florida International University collapsed over a major roadway Thursday, killing six and injuring ten.
Two construction workers were on top of the 950-ton, 175-foot span bridge when it collapsed onto vehicles waiting at a red light, reports WCVB.
Vehicles could be seen pinned underneath the bridge and several people were being treated by paramedics in the median. Aerial footage also showed first responders using cranes and sniffing dogs to search through the rubble.
"They're still working away at that concrete," Miami-Dade Police Detective Alvaro Zabaleta said early Friday. "This has turned from a rescue to a recovery operation."
The pedestrian bridge was being installed as a walkway from FIU's main campus to the community of Sweetwater where thousands of students live. It spanned across U.S. Highway 41, also known as the Tamiami Trail, and was scheduled to open to pedestrians in 2019. The main span of the bridge had just been installed on Saturday.
At least one of the people killed was a female student at FIU. That victim has not been publicly identified, reports The Miami Herald.
The university is currently on spring break but announced it would reopen Friday with grief counselors on hand.
"Today is a dark day in our history," FIU President Mark Rosenberg wrote in an email to the FIU community. "Just five days ago, we stood on 8th Street, united in celebration. Tonight we grieve for all the victims of the bridge collapse."
Florida Senator Marco Rubio tweeted the cables that suspend the bridge had loosened and were being tightened at the time of the collapse.
National Transportation Safety Board Chairman Robert Sumwalt III said a team of specialists will begin an investigation Friday morning.
FIU Pedestrian Bridge Was "First of Its Kind"
On Tuesday, the university released a statement calling the bridge the "first of its kind" as engineers used Accelerated Bridge Construction (ABC) methods, according to NPR.
"The FIU-Sweetwater University City Bridge is the largest pedestrian bridge moved via Self-Propelled Modular Transportation in U.S. history," said the release. "It is also the first in the world to be constructed entirely of self-cleaning concrete. When exposed to sunlight, the titanium dioxide in the concrete captures pollutants and turns it bright white, reducing maintenance costs."
Robert Bea, a professor of engineering and construction management at the University of California, Berkeley, says the decision to use the ABC method was risky.
"Innovations take a design firm into an area where they don't have applicable experience, and then we have another unexpected failure on our hands," he said.
The $14.2 million project was a collaboration between MCM Construction, a Miami-based contractor, and the Tallassee-based FIGG Bridge Group. FIGG has designed several well-known bridges, including the Sunshine Skyway Bridge across Tampa Bay and the Leonard P. Zakim Bunker Hill Bridge in Boston.
"In our 40-year history, nothing like this has ever happened before," FIGG wrote in a statement. "Our entire team mourns the loss of life and injuries associated with this devastating tragedy, and our prayers go out to all involved."
The ten injured victims are currently hospitalized at Kendall Regional Medical Center. Doctor Mark McKenney, head of trauma, says two of the patients remain in critical condition while the other eight are stable.
"One of the patients arrived in cardiac arrest. His heart was restarted, and he went to the operating room," said McKenney. "Another patient arrived in a coma with severe extremity injuries."
The post Death Toll Rises to 6 After FIU Pedestrian Bridge Collapses appeared first on Campus Safety Magazine.