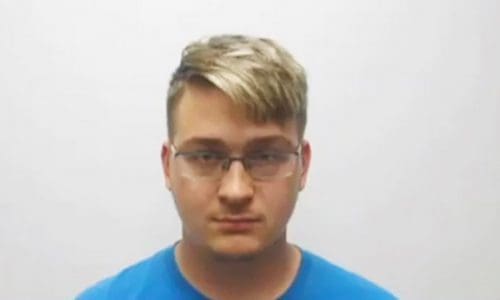 A Cape Cod teacher was arrested Thursday and charged with sexually assaulting at least two male students, according to police.
Noah Campbell-Halley, a 36-year-old technology teacher at Stony Brook Elementary School in Brewster, Mass., pleaded not guilty in Orleans District Court to three counts of indecent assault and battery of a child under 14, two counts of rape of a child and one count of witness intimidation, reports The Boston Herald.
Campbell-Halley was released on $25,000 cash bail. He must wear a GPS monitor, have no contact with the alleged victims and their families, and stay away from all schools, playgrounds, parks and children.
Brewster police opened an investigation Sunday after receiving a report from parents that Campbell-Halley had "inappropriate sexual contact" with their child. During their investigation, police learned there were at least two more accusers, according to Chief Heath Eldredge.
Following forensic interviews with the students, enough evidence was gathered for police to obtain an arrest warrant, says Eldredge.
The alleged rape of the two students occurred in a small room that students refer to as the "dark room", according to Cape and Islands Assistant District Attorney Ben Vaneria. Investigators say Campbell-Halley threatened the victims by telling them they would get in trouble if they told anyone.
At least two children involved were interviewed at Children's Cove, a child advocacy center for abused children, according to Cape Cod Times.
"The investigation is still ongoing, and as a result, not a lot of details or specifics will be available," Brewster police said in a statement. "The police department will be meeting with parents from the local schools to keep them informed of the developments in this case."
School officials held a meeting Thursday night to update parents and answer questions. Parents were supplied with information from Children's Cove and were advised to stay calm if their child reveals they have experienced abuse.
Defense attorney Matt Kelley says Campbell-Halley has been employed as a teacher in various capacities since 2005. He has worked at the Stony Brook for five years teaching students in kindergarten through second grade. He has been placed on administrative leave.
Psychologists will be present at the school for the next few weeks to support students and teachers.
Campbell-Halley is due back in court on April 20 for a probable cause hearing. He has no prior criminal record.
The post Cape Cod Teacher Charged with Sexual Assault of 2 Students appeared first on Campus Safety Magazine.