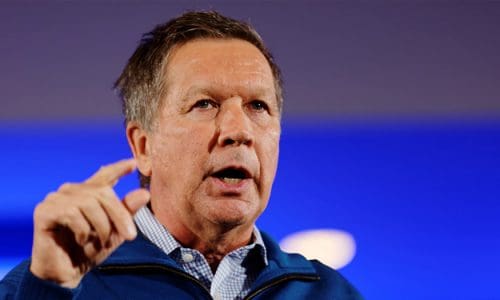 An Ohio State University office that supports victims of sexual assault has temporarily closed as it undergoes a review, forcing students to look elsewhere for assistance.
The Sexual Civility and Empowerment (SCE) office, which is part of the Office of Student Life, stopped serving students six weeks ago following an investigation that began last fall, reports The Columbus Dispatch.
University spokesman Chris Davey says the review isn't related to a crime and that more information will be shared once the review is complete.
The office, which formed in 2015, runs sexual assault prevention programming and provides resources to survivors such as counseling, reporting and student conduct-related services.
From 2015 to 2016, the number of reported rapes on the Columbus campus more than doubled from 25 to 61, according to the school's most recent annual safety report. Ohio State officials have attributed the jump to an increase in students living on campus and better reporting of sexual violence.
For now, students looking for services related to sexual misconduct are being referred to the Student Advocacy Center, Counseling Consultation Services and the Sexual Assault Response Network of Central Ohio (SARNCO), an off-campus facility operated by OhioHealth.
Sue Wismar, a prevention coordinator for SARNCO, says the program has collaborated with the school for years and is ready to offer students free, confidential services, including a 24-hour hotline.
Davey declined to comment on whether SCE employees would lose their jobs. For the time being, employees have been relocated to other campus offices.
Students Voice Concerns Regarding Office Closure
Some students believe the available alternative services pale in comparing to on-campus advocates focused solely on victims of sexual violence.
"Without personalized, student-centered resources, I fear it's going to make the whole process of seeking help so much more difficult," said 20-year-old Taylor Albright, a student employee at the Sexual Civility and Empowerment office. "It takes a lot of courage to work up the nerve to dial a phone number and get help for yourself. Now, those people are being sent to a voice mail."
Albright is also concerned about the relationships between students and support coordinators because they are no longer meeting since the office closed. Albright, who is also the sexual assault awareness committee leader for the student group Advocates for Women of the World, says her group and several other student groups will be releasing a joint statement later this week.
Michaela Murphy, a second-year student in social work and public affairs who has used both SCE and CSS as resources, is questioning the school's care for sexual assault survivors because the university did not release a statement to the public when the review initially began, reports The Lantern.
"If this keeps going and they don't tell any of us, it just tells me that they don't have the same regard for victims of sexual assault, survivors of sexual assault, that they do for anyone else on this campus," she said.
The post Ohio State Closes Center for Sexual Assault Victims Amid Investigation appeared first on Campus Safety Magazine.