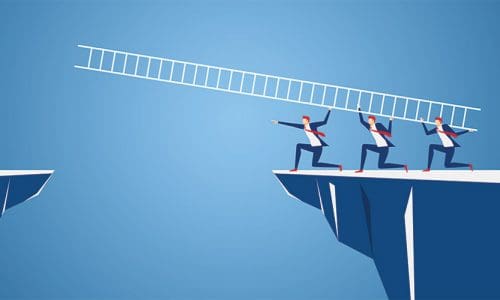 Claims that leaders of the Tulane University Police Department attempted to cover up excessive force by officers have led to resignations, firings and demotions for several high ranking officials.
The allegations being investigated include improperly altered incident reports and falsified documents from the force's Use of Force Review Board, both of which were conducted or ordered by officials at the top of the department, reports wwltv.com.
The allegations and subsequent internal investigation, which is ongoing, have led to the resignations of Tulane University Police Chief Joey Bishop and Deputy Chief Shan Kirk. Tulane administrators have also fired a member of Bishop's command staff and demoted other high-ranking officers.
The scandal has led some to scrutinize the department's practice of patrolling and responding to incidents off campus, which officers do as part of an agreement with the New Orleans Police Department. Tulane's Police Department is a full-service law enforcement agency that includes approximately 100 full-time commissioned police officers who have full arrest powers.
The university has expressed confidence in its department in statements since hiring an outside law firm to investigate in January.
"In addition to their efforts in keeping our campuses safe, cooperation between TUPD and the New Orleans Police Department in patrolling the streets adjacent to our campuses has led to a significant reduction in crimes such as armed robberies and burglaries in these areas," read a statement from the university.
Tulane Police Chief at Heart of Controversy
Joey Bishop was hired as Tulane University's police chief in 2016 after working in law enforcement for more than 30 years, including stints as assistant police chief of Vanderbilt University and police chief of the Columbia Police Department in Tennessee.
In 2017, Tulane University officials received several anonymous complaints about Bishop from members of the police department who alleged he gave preferential treatment to certain officers and covered up misconduct.
One of the first such incidents followed an arrest on January 1, 2016. A video of that arrest shows Tulane Officer Clifton Thomas holding a suspect by the throat. Later the video, a WWLTV version of which is included below, shows Tulane Sergeant Errol Peters Tasing the suspect as the suspect sat in a chair handcuffed.
Thomas and Peters' incident reports did not mention Thomas grabbing the suspect by the throat, and claim the suspect was charging at them when Peters used his Taser. Three commanding officers who filed a report on the incident found the use of force was unjustified, with one officer recommending considering terminating Peters.
But Bishop ordered department Commander Jarrod Sullivan and Captain Angela Davis to change their rulings to recommend only reprimands for Peters.
Another controversy came in June of 2017 after a supervisor reported seeing Tulane Officer Ja'Ronne Carter, who was responding to a call about a fight off campus, grab a person he was pursuing by the neck and slam him to the ground. Carter later learned the man he'd grabbed was the victim in the incident.
The supervisor stated that Carter's actions were not consistent with law, policy or training, and a Use of Force Review Board unanimously agreed with that finding.
But in an August email, Bishop ordered Deputy Chief Kirk to change those findings, reports WWLTV. Kirk filed new documents, some purporting to come from the supervisor but saying Carter's actions were justified and others that changed the Use of Force Review Board's report to rule Carter's actions complied with department policy and law.
Tulane University officials and Sullivan told WWLTV that Bishop had the authority to change those rulings but shouldn't have altered the original forms.
Bishop also asked his commanders to change the department's use of force policies.
The university's investigation, which is led by a former federal prosecutor and former judge, will consider if Bishop's request was an attempt to keep Carter in compliance. The investigation is also looking into both Peters and Thomas' use of force in the New Year's day arrest.
Tulane has already begun its search for a new police chief.
The post Tulane Police Chief, Others Resign Over Records Controversies appeared first on Campus Safety Magazine.