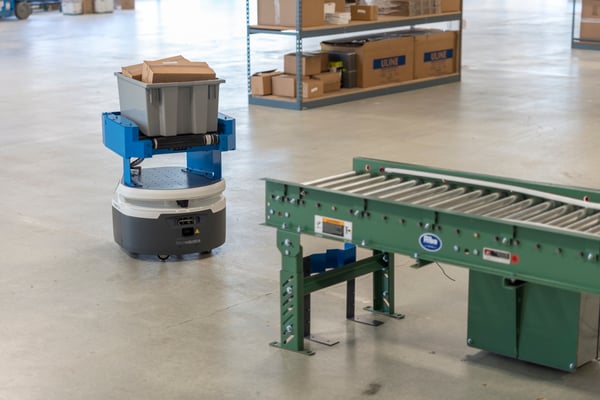 -Manufacturing & Cobot Roundup
-Vecna + Righthand Robotics
-Should Tesla have used Lean Robotics?
-Butterfly biobot, Trash robot
-GTech's HoneyBot
-And much more!
Manufacturing & cobot roundup
In what was a busy week for materials handling and warehouse bots and cobots, Amazon opened up one of its warehouses to reporters who soon discovered that robot co-workers are "the new normal" at high-volume facilities. 6 River Systems raised USD25 million in Series B financing.
Meanwhile, Fetch Robotics announced two additions to its VirtualConveyor range of autonomous mobile robots and Vecna and Righthand Robotics announced a joint venture designed to automate the e-commerce order fulfillment process.
Caption: Fetch Robotics' new material handling and logistics bots.
While all that was going on, Asian Robotics Review asked whether Chinese logistics and warehouse bot maker Geek+ is poised to become known as "The Kiva Killer"?


Mediaplanet and Toyota Partner announced plans to collaborate on "Empowering Automation" –an educational campaign about the future of automation.
Fraunhofer researchers have developed a mobile robot that is able to handle milling, drilling and assembly tasks while meeting the demanding production requirements of the aircraft manufacturing sector.
Caption: The Fraunhofer robot working on the tail-fin of an Airbus 320 aircraft. Credit: Fraunhofer IFAM (H/T: PhysOrg.)
ABI Research released "The Top Questions & Answers for Industrial Innovators," which identifies six technologies, "along with big-picture questions and answers, to help guide senior industrial leaders to make key transformative technology decisions." According to ABI, the key question in industrial robotics right now is: "When is the right time to adopt a collaborative robot?"
Robohub showcased the positive impact of ROBOTT-NET –a collaboration tasked with developing "a sustainable European infrastructure to support novel robotic technologies on their path to market"…
Collaboration between Chinese and South Korean robotics developers marks "a change of tone" in the East Asian robotics race while highlighting broader strategies for both nations, according to Robotics Business Review. Global Times reported that Chinese high-tech manufacturers are bracing for the impact of potential US tariffs on industrial robots.
Ready Robotics showed how easy it is to integrate a Robotiq gripper…
According to Wall Street analysts Max Warburton and Toni Sacconaghi, over-automation is one of the main reasons why Elon Musks' Tesla car manufacturing facility is struggling to scale up to meet production targets. The analysts say that the best approach is to "get the process right first, then bring in the robots," whereas Musk took the opposite approach.
Over-use of automation can result from poor project design. To avoid this issue in your automation project, make sure to check out Lean Robotics –an automated cell design methodology that ensures you deploy just the right amount of automation in just the right places.

Roth Technik GmbH shared 360 degree video of a CNC machine tending application that incorporates a UR10 cobot and a Robotiq gripper…
Six-axis cobots are serving as automation ambassadors; Safety+Heath magazine looked at safety standards for industrial bots and cobots; and this Aubo-i5 cobot was kept busy performing pick and place operations…
Plastics injection molding manufacturer, Plastic Molded Concepts, is using Rethink Robotics' Sawyer cobot at its Eagle, Wis. facility "to drive business growth and offer high quality jobs for workers"…
Novarc Technologies and ABICOR BINZEL have made "the world's first collaborative Spool Welding Robot" and it's now available for demonstrations in Houston, Texas…
Elsewhere…
Researchers at Southeast University in Nanjing, China, have developed a bio-inspired bot made of heart cells and gel that looks like a butterfly…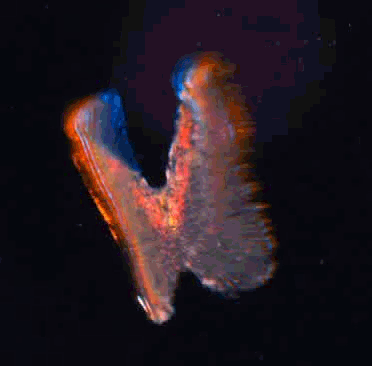 Caption: The 3-D robotic butterfly in action. Credit: Fu et al., Sci. Robot. 3, eaar8580 (2018). (H/T techxplore.)
Canadian robotics and artificial intelligence research firm, AI Incorporated, has released designs for an autonomous refuse robot.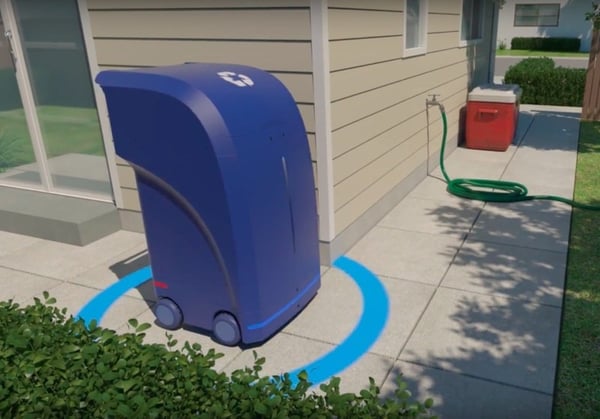 Caption: (Image credit: AI Incorporated)
Hot on the wings of Walmart's recent patent filing for a robot bee design, NASA has announced that the team working on "Marsbees" –a swarm of robot bees that could fly in the thin Martian atmosphere and deliver information from their sensors– has been awarded USD125,000 to support a feasibility study.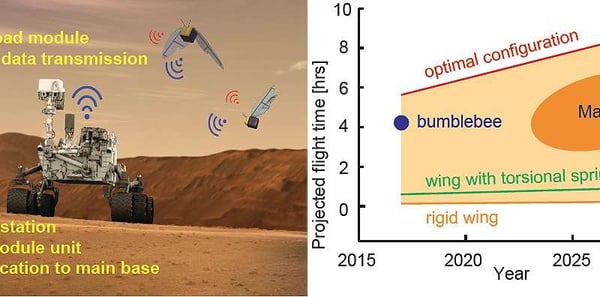 Caption: Credit: NASA
NASA is also funding further research on the Shapeshifter concept, which proposes swarms of shapeshifting robots exploring the air, land, and seas of Saturn's largest moon Titan.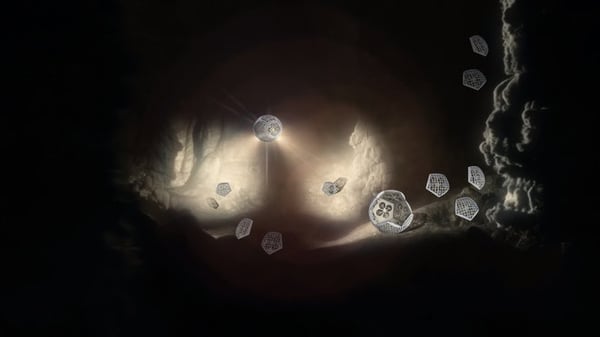 Caption: Shapeshifter is one of 25 technology proposals selected in the 2018 round of NASA's NIAC Phase 1 concepts.
The controversy around the Korea Advanced Institute of Science and Technology's partnership with defense manufacturer Hanwha Systems, grew this week with 50 leading academics signing a letter that calls for a boycott of both firms over fears they will "accelerate the arms race" to develop autonomous weapons.
California-based startup, Zipline, launched the "world's fastest commercial delivery drone", which it says can carry up to 1.75 kilograms on a round trip of up to 160 kilometers…
National Robotics Week starts in the US tomorrow and runs until April 15. Yaskawa Motoman is among the companies already getting in the spirit.
I'll be back next week with more news from the world of robotics. Until then…
Five vids for Friday
1. Cybersecurity experts at Georgia Tech have created a decoy robot, dubbed "The HoneyBot", to lure hackers into thinking they have taken control of a bot, while the bot is, in fact, gathering valuable information about the hackers…
2. Stephen Robinson wanted to challenge himself by learning "the basics of robotics," so over the next year and a half (and around 300 hours total) he designed and built this brilliant cake-baking bot. As you do.
3. Robots could soon be working autonomously alongside humans on North Sea platforms as part of a world-first project from the Oil & Gas Technology Centre, Total E&P UK and taurob, in partnership with Technische Universitaet Darmstadt.
4. CBS Sacramento looked at some of the robots making life easier for farmers.
5. A Chinese research robot has sent back stunning video of a mountain some 1,200 meters beneath the surface of the West Pacific…