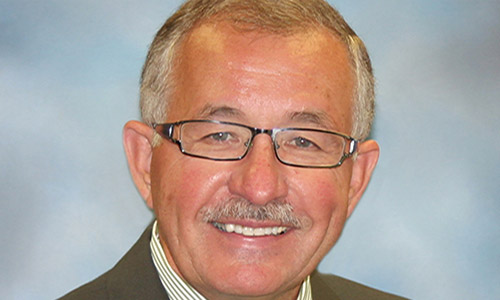 The head of Michigan State University's alumni association has resigned two months after a Title IX complaint was filed against him.
Scott Westerman, the associate vice president for alumni relations and executive director of the MSU Alumni Association, announced his resignation on Monday, according to MSU spokeswoman Emily Guerrant.
Westerman, whose esignation will be effective July 31, claims the allegation did not play a role in his decision to step down and that he will be moving to Florida to be closer to his family, reports M Live.
"One of the realities of being a leader at MSU these days is that you're also a target and as some news outlets are reporting, I've been targeted," Westerman wrote on Facebook Tuesday. "It's not a police matter, I've been fully cooperating with the team looking into it and expect a positive outcome. Sadly, ours is a world where allegation and guilt are perceived to be interchangeable."
Bob Thomas, assistant vice president of marketing and communications in MSU's Advancement department, will serve as interim director until a permanent replacement is hired.
The Title IX complaint was filed against Westerman back in February. More details about the complaint have not been released and it is currently being investigated by MSU's Office of Institutional Equity.
Westerman's resignation is far from the first shake-up at the East Lansing school in the recent months following the conviction of former MSU physician Larry Nassar.
The school has been under scrutiny for its handling of Title IX allegations against Nassar and has also been accused of mishandling other cases of sexual abuse and harassment, many involving student-athletes.
In January, MSU president Lou Anna K. Simon and athletic director Mark Hollis both retired amid the controversy.
In March, William Strampel, the former dean of the College of Osteopathic Medicine at MSU who oversaw Nassar, was charged with criminal sexual conduct involving female medical students. Interim President John Engler has moved to revoke Strampel's tenure, according to Detroit News.
Last year, Strampel told police he never followed up after ordering Nassar in 2014 to have a third person present when providing treatment to patients in sensitive areas.
Westerman had been director of the alumni association since 2010.
The post MSU Alumni Director Resigns Amid Title IX Allegation appeared first on Campus Safety Magazine.