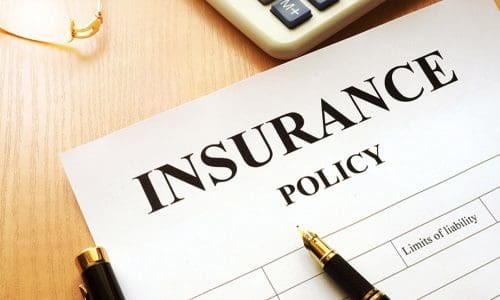 A suspected gunman who opened fire at an Ocala, Fla., high school Friday, wounding one, is now facing terrorism charges for the alleged shooting.
Authorities say 19-year-old Sky Bouche opened fire inside Forest High School, his former school, injuring a 17-year-old male student. The injured student was taken to a local hospital to be treated for a non-life threatening ankle injury, reports The Union Recorder.
Bouche was denied bond after appearing before Judge Willard Pope via video conference at the Marion County Jail on Saturday. Pope says he denied bail due to the nature of the charges against Bouche, which include terrorism, aggravated assault with a firearm and carrying a concealed firearm.
The shooting happened shortly before students planned to participate in a walkout as part of the nationwide student protest against gun violence.
Bouche told Marion County Sheriff's investigators he originally planned to shoot up a church but settled on a school because it "creates more attention." He also told authorities he purchased the shotgun in a private sale about a week after the Parkland, Fla., shooting and that he did not undergo a background check to purchase the weapon.
Bouche said he entered the school with the shotgun and more than a dozen shotgun rounds and went to a bathroom to put on a tactical vest and gloves.
"There was no one to stop me like I thought there would," he said.
Bouche then fired into a classroom door and a piece of shrapnel hit a student in the ankle. He said he then put down the gun and surrendered to one of his former teachers after he saw a crying girl who did not run from him.
"His hands were up and he said he wanted to be arrested," recalled teacher Kelly McManis-Panasuk. "'I am mentally ill,'" she quoted him saying.
McManis-Panasuk says Bouche told her he didn't think the gun would work. The pair spoke for approximately three minutes before the principal and a school resource officer took him into custody. Bouche apologized as he was led away in handcuffs.
Craig Ham, deputy superintendent of Ocala schools operations, says Bouche carried the shotgun in a guitar case and blended in with students.
School Placed on Lockdown, Suspect Recounts Life of "Violence and Conflict"
The high school was placed on lockdown after a code red alert was issued over the intercom. Students and teachers worked to barricade the classroom door and block the door's window after Bouche shot at it.
"Our teachers started pushing file cabinets and desks toward the door, and a few friends and I joined in," recalled junior Jake Mailhiot. "We also started tying together some jackets to hang out the window, in case we needed another way out."
Mailhiot says the estimated 15 people in the classroom waited over 30 minutes to be evacuated by Ocala police, who instructed them to leave with their hands up, according to
The Daily Courier
.
All other Marion County schools were placed under a code yellow as a precaution but officials said there was never a threat against any other school.
After the shooting, students were taken by bus with a police escort to the First Baptist Church in Ocala to be picked up by their parents.
In an interview with The Ocala Star-Banner, Bouche said he grew up surrounded by violence and mental health, that he was neglected but not physically abused and that the shooting was "pretty much" his only way out of the situation.
He also said he wanted to join the Marine Corps to get away from the chaos around him but was unable to as he was committed for a mental health evaluation under the Baker Act when he was 14.
"My first memory is violence and conflict," he said. "That's my first memory. And no one will believe me. That's one of the reasons people don't think I'm serious."
Killing people was never part of his plan, he said.
"[I did it] just to really, really scare them. I want to be put away where I can't hurt anybody," he said. "That's why I put down the gun. I could've kept going."
Bouche said he felt disgusted with himself after he opened fire, stating he did it "to let people know there's something wrong with me."
Marion County Sheriff Billy Woods says Bouche is being cooperative and the FBI is helping investigators go through Bouche's past. A second hearing is scheduled for May 22.
The post 1 Injured, Suspect Denied Bond in Ocala School Shooting appeared first on Campus Safety Magazine.