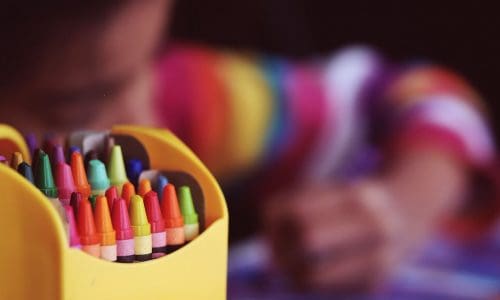 Broward school district officials now say that Nikolas Cruz — who has admitted to the Feb. 14 Marjory Stoneman Douglas High School mass shooting that killed 17 — was referred to the district's PROMISE program after committing vandalism in a bathroom at his middle school in 2013. Previously, Broward school district officials said that Cruz wasn't involved in the program.
PROMISE — which is an acronym that means Preventing Recidivism through Opportunities, Mentoring, Interventions, Supports and Education — allows students who commit misdemeanors at school to attend an alternative school where they receive counseling and other supports rather than having their misdemeanors processed through the criminal justice system.
For his 2013 vandalism infraction, Cruz was supposed to spend three days in the program. He appeared for an intake interview, but district officials say he never actually attended, reports WLRN. They didn't indicate why.
In subsequent years while Cruz attended Stoneman Douglas, he was suspended for fighting and verbal assault. Cruz wasn't referred to PROMISE for those incidents because his actions didn't meet the program's requirements. The misdemeanors that qualify students to be referred to PROMISE include petty theft, trespassing, vandalism, possession or sale of alcohol or marijuana, bullying, harassment, fighting or assault that doesn't result in injury.
Superintendent Robert Runcie and the school board say they are still committed to PROMISE, claiming that nearly nine out of ten students who go through the program don't commit another offense at school. Runcie also says there is no link between PROMISE and the Feb. 14 mass shooting committed by Cruz.
One of the survivors of that tragedy is suing the school, arguing that PROMISE led campus officials to have a lax attitude toward discipline. The survivor claims the district sent a message that students shouldn't be arrested, even if they commit felonies. No specific examples were provided.
Conservative politicians have also decried programs like PROMISE.
In 2014, the Obama administration issued guidance discouraging schools from suspending, expelling or secluding students for minor infractions, claiming such actions contributed to the "school-to-prison pipeline" of minority students (Cruz is white). The move was widely supported by civil rights advocates.
In his defense of PROMISE, Runcie said "I'm not going to allow a shift from what our focus needs to be to a fictitious narrative that's being made up about a successful program that we have in Broward County that has no connection to the shooter or the situation at Marjory Stoneman Douglas High School."
Image: Broward school district
The post Broward District Officials Admit Stoneman Douglas Shooter Assigned to Controversial Student Discipline Program appeared first on Campus Safety Magazine.