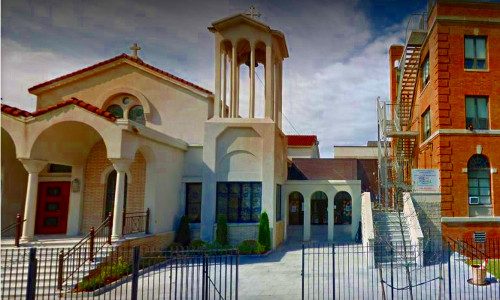 Pivot3, a technology leader in hyper-converged infrastructure (HCI) solutions, announces it has expanded its relationship with HyTrust, a leading Cloud workload security vendor, to deliver secure, compliant video surveillance infrastructure solutions that ensure high levels of data protection.
HyTrust workload security solutions ensure data protection through highly secure encryption and comprehensive role-based access control, according to the company.
Role-based access control allows only authorized individuals to have control over system management, while forensic logging and auditing helps to achieve regulatory compliance.
Pivot3 says with its purpose-built, highly resilient infrastructure, the two companies can deliver a video surveillance solution that meets the data security and compliance requirements of mission-critical environments.
By leveraging HyTrust DataControl software-based encryption, it is possible for organizations to maintain the required performance from their current video infrastructure and eliminate additional hardware investments.
"Security leaders are challenged with capturing high levels of video data and ensuring that data is protected, secure and available when needed," says David Siles, vice president of business development, HyTrust. "HyTrust's experience in the data security space, combined with Pivot3's leadership in video surveillance infrastructure solutions, allows organizations to gain peace-of-mind that video data is protected from outside threats or breaches."
Pivot3 says its solutions are purpose-built for the specific and complex requirements of video surveillance deployments, and provide the highest levels of performance, resiliency and availability so critical video surveillance data is stored without loss, protected from any failures and always available when and where it is needed most.
"With the growing number of threats from around the world, data security has become the top concern in the security industry," says Brandon Reich, surveillance practice leader, Pivot3. "It is more vital than ever to protect video and corporate data, and our partnership with HyTrust enables us to ensure that customers' investment in video is secure and safeguarded from unauthorized use. On top of this, by reducing the overhead imposed through the data protection process to near zero, customers won't have to spend additional funds on additional hardware, or suffer degraded performance from the overhead that a traditional solution consumes."
In the video below, Pivot3 CMO and Vice President Bruce Milne shares the latest the company has to offer from ISC West.
The post Pivot3 Expands Partnership with HyTrust to Offer Encrypted Video Surveillance Infrastructure appeared first on Campus Safety Magazine.