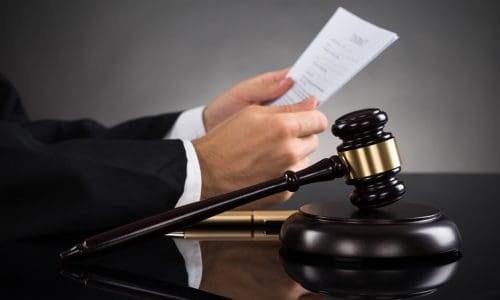 A 14-year-old boy is in custody after deputies responded to multiple reports of a person with a gun at Highland High School Friday morning.
Police say the suspect, a former student at the Palmdale, Calif., school, shot a 15-year-old student in the arm. The victim, who brought himself to the hospital, is listed in stable condition and is expected to recover.
The Palmdale Sheriff's Department received reports of shots fired at the high school at approximately 7:05 a.m., reports CNN. Shortly after, several students tweeted that they could hear gunshots.
Student Katharina Smith, 16, says she was driving to school when she saw "a ton of police racing toward school."
"There were some kids running from the school, and security and sheriff were telling people to go home," she said.
Another student, junior Lydia Gilbert, says her mother was dropping her off when a student ran up and told her there was a shooting.
"I was supposed to be going to school earlier than I was, but was late," she said. A shooting at the school, she said, has "actually been one of my biggest fears."
Deputies and California Highway Patrol officers established a perimeter to secure the area and intercept parents rushing to the school. Agents with the Bureau of Alcohol, Tobacco, Firearms and Explosives also responded.
The male suspect was apprehended at a shopping center about a mile away from the school an hour after the shooting. A rifle was recovered a "distance away" in the desert, says sheriff's Captain Darren Harris.
Students, Teachers Recall Moments After Shots Fired
"At first, I didn't believe them, but then I heard a gunshot," said history teacher Garret Root. "I looked and saw, it looked like a boy carrying what looked like a long gun. Within seconds, all the kids were in classrooms or off campus."
Nadine Luke, the mother of a student at the school, said her 18-year-old daughter and her classmates put sofas and desks in front of the classroom door and windows and barricades.
After a two-hour lockdown, the school began releasing students to parents and guardians.
"Please go to Avenue P-12, and deputies will let parents through individually," Highland High School principal Chris Grado posted on Twitter. "This may take a while, so your patience is appreciated."
In addition to Highland High School, three nearby schools – David G. Millen Intermediate, Cottonwood Elementary and Ocotillo Elementary – were also placed on lockdown.
About a half-hour after the initial call, deputies also responded to reports of a second shooting at Manzanita Elementary School, approximately seven miles away, reports The OC Register. No signs of a shooting were found, said sheriff's department spokeswoman Nicole Nishida.
"There was no threat to that campus whatsoever," a sheriff's official said in a press conference.
The post Teen Shot in Arm at Highland High School, Suspect in Custody appeared first on Campus Safety Magazine.