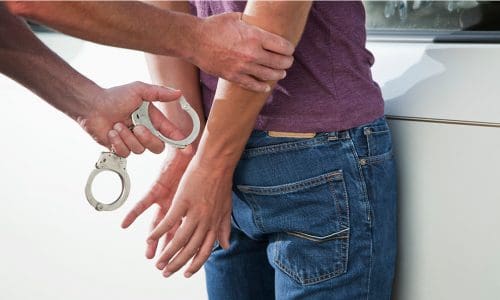 Texas Governor Greg Abbott hosted the first of three school safety roundtable discussions Tuesday, just five days after ten people were shot and killed at Santa Fe High School.
Among the nearly two dozen attendees were school administrators, politicians, law enforcement officials and an architect with expertise on school design, reports CNN. It was also attended by representatives from some school districts that arm teachers or hire local police for security.
Tuesday's meeting was closed to the media, but Abbott later provided a list of ideas discussed during the meeting, including greater parental accountability, the creation of more threat assessment teams, installing more metal detectors, mental health evaluations beginning as early as elementary school and hiring more school counselors.
Attendee Cecilia Reynolds-Perez, principal of W.B. Ray High in Corpus Christi, said counselor staffing ratios are her biggest concern.
"We don't have enough counselors," she said. "We have like one counselor to every 600 students and there's no way for a counselor to identify warning signs about some students, the potential ones, who are going to cause these actions."
Another hot topic of discussion was the controversial debate of arming teachers. Out of the estimated 1,000 school districts in Texas, 170 already allow teachers and administrators to carry concealed weapons on school grounds. Santa Fe High School is one of them, but officials say the district was still in training, according to KTUU.
Want to learn the incident prevention, mitigation and response strategies that work? Attend the
2018 Campus Safety Conferences
! This summer's sessions will cover campus protests, free speech, emergency preparedness, crisis management, school shootings, threat assessments, preparing for major weather events, the opioid epidemic, table top exercises, Clery compliance, lockdown, security technology, emergency notification, athletic department management and more. Register today at
CampusSafetyConference.com
or call (855) 351-0927.
In the state of Texas, more than 1.2 million people are licensed to carry handguns and state law allows for the open possession of rifles.
Round Rock Police Chief Allen Banks, one of the roundtable participants, said there are pros and cons to allowing school personnel to carry weapons on campus.
"You can't put somebody that is not proficient in that firearm in a position to where they'll have to use deadly force," he said. "Training has to be paramount."
Abbott said he hopes to have some of the discussed items implemented by the start of the next school year, particularly an improved threat assessment system that would allow all Texas schools to better share information.
"We did more today than talk," Abbott said. "We came up with some solid solutions."
Reynolds-Perez and Banks both said they believe Abbott is serious about making significant changes.
"I believe Governor Abbott, he's going to take us forward," Reynolds-Perez said. "This is a very big step we took today."
Additional School Safety Roundtables to Feature Gun Rights Advocates, Gun Control Groups & Santa Fe Survivors
As for the next two roundtables, Abbott said he plans to speak to gun rights advocates and gun control groups on Wednesday. The session will focus on gun regulations, mental health and causes of gun violence. It will also be attended by legislative leaders, Lieutenant Governor Dan Patrick, judges, mental health experts and the Texas Education Agency.
Abbott, a Republican, has been a steadfast supporter of gun rights.
"The problem is that innocent people are being shot," Abbott said. "The reality is that we all want guns out of the hands of people who want to murder our children."
The Santa Fe gunman used a handgun and a shotgun that were legally owned by his father.
Alice Tripp, the Texas State Rifle Association's legislative director, said the guns used in the Santa Fe attack are common in many Texas homes.
"That's about as basic of a firearm as you can possibly get. Assigning blame to a particular firearm or a caliber, that's not helpful. You've got to look at whatever is that happened and see what failed," Tripp said.
One gun-control group, Texas Gun Sense, says it will push this week for tougher background checks on gun purchases, suicide-prevention programs, gun safety at home and "red flag" laws that restrict gun access for people considered potentially dangerous to themselves or others.
"We can't do gun violence prevention without being optimistic. We are glad the governor invited us," said Gyl Switzer, executive director of the group. "We need immediate action. School starts in the fall and we can't be fooling around."
Thursday's meeting will focus on the victims and families of victims. It will include survivors of the Santa Fe shooting and also survivors of the November mass shooting at the First Baptist Church in Sutherland Springs where 26 worshippers were gunned down.
The post Texas Gov. Hosts School Safety Roundtable in Wake of Santa Fe Shooting appeared first on Campus Safety Magazine.