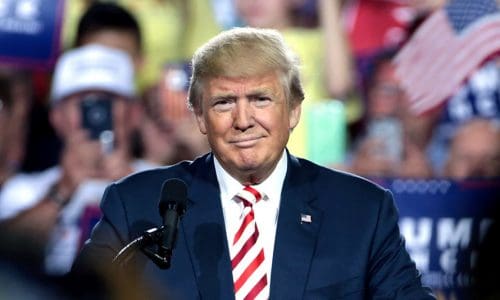 The White House announced Thursday its proposal to integrate the Education and Labor departments into a joint agency called the Department of Education and Labor.
The proposal is the result of a directive that Mick Mulvaney, head of the Office of Management and Budget (OMB), issued to federal leaders 14 months ago after President Trump signed an executive order calling for ways to merge intersecting and duplicative offices and programs, reports The Washington Post.
The OMB said the proposal, which must receive final approval from Congress before it can be executed, would "allow the Federal government to address the educational and skill needs of American students and workers in a coordinated way, eliminating duplication of effort."
One example, said Mulvaney, is that there are currently more than 40 job training programs spread across 16 different cabinet agencies.
The government reform proposal also includes consolidating safety-net programs administered through multiple agencies that provide benefits for low-income Americans, according to CNBC. It would move the federal food stamp program to the Department of Health and Human Services and would also rename that agency.
Additionally, the plan would create a single food safety agency under the Department of Agriculture and move the Supplemental Nutrition Assistance Program from the USDA to Health and Human Services. HHS would be renamed the Department of Health and Public Welfare and would focus more broadly on public assistance programs.
Housing programs run by the USDA would also move to the Department of Housing and Urban Development, background checks would move from the Office of Personnel Management to the Defense Department and employee retirement claims and benefits would be moved to the General Services Administration.
Republicans have unsuccessfully sought similar measures at least twice since Congress established the department in 1980.
President Ronald Reagan sought to eliminate the department but backed down due to lack of support in Congress. In 1995, the House attempted to introduce legislation to merge the agencies to put K-12 schools and job training together.
American Federation of Teachers President Randi Weingarten expressed skepticism over the announcement due to what she described as the hostility the Trump administration has shown to public education, workers and unions in the past.
"It seems like this move is just cover for continuing their agenda to go after public schools, gut civil rights and equity protections, provide support for predatory student loan companies and prey on workers," Weingarten said. "We strongly oppose this move and Congress should reject it."
The Education Department, which is one of the smallest Cabinet-level agencies, has an estimated 4,000 employees and a budget of $70 billion.
The Labor Department has an estimated 15,000 employees and a $13 billion budget.
The post White House Proposes Merger of Education, Labor Departments appeared first on Campus Safety Magazine.