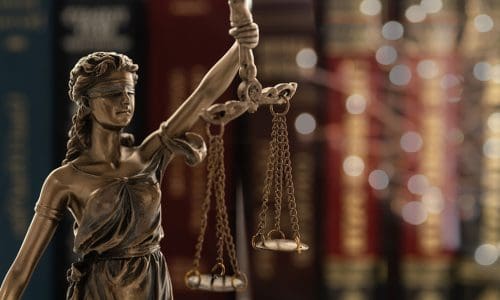 The Department of Education has dismissed more than 1,200 civil rights investigations launched during the Obama administration, according to a recent analysis.
The analysis, conducted by ProPublica, looked at more than 40,000 civil rights cases and found over 1,200 probes that began during the Obama administration and lasted at least six months were shut down by Education Secretary Betsy DeVos.
In April, the department began dismissing hundreds of civil rights complaints under a new protocol that allows for the dismissal of serial filings or complaints considered too burdensome because of multiple targets.
The analysis also found the percentage of findings of civil rights violations or orders of corrective changes against school districts and colleges has dropped from 51 percent during the last 15 months of the Obama administration to 35 percent during the first 15 months of the Trump administration.
The dropped cases, which investigated civil rights complaints ranging from discriminatory discipline to sexual violence, were closed without any findings of wrongdoing corrective action, often due to insufficient evidence.
An Education Department spokeswoman did not dispute ProPublica's findings but maintained that the department's Office for Civil Rights is "as committed as ever" to enforcing civil rights laws.
"Where the evidence is insufficient for OCR to prove a violation of law, or the facts show that dismissal is appropriate on other grounds, OCR closes the case, which provides much-needed closure for both students and institutions," the spokeswoman said, adding that the department has "restored the role of OCR investigators as neutral fact-finders."
The analysis delved further into specifics, finding 70 percent of complaints of discrimination against students with limited proficiency in the English language were upheld under Obama compared to 52 percent under Trump; complaints regarding students with disabilities dropped from 45 percent to 34 percent; complaints regarding sexual harassment and violence dropped from 41 percent to 31 percent; and complaints regarding racial harassment dropped from 31 percent to 21 percent.
ProPublica noted that the Trump administration has taken steps to more quickly wrap up investigations by eliminating steps required under Obama. As a result, the Trump administration has resolved 3,250 cases compared to 1,150 under Obama.
However, ProPublica also noted, DeVos has scaled back on more complex civil rights probes. The Obama administration took on more complicated investigations but took longer to resolve them, forcing Congress to increase the office's budget at the department's request.
DeVos is also currently reviewing a 2014 school discipline guidance meant to protect those disproportionately subject to harsh and exclusionary school discipline practices.
The post Dept. of Ed. Drops 1,200 Civil Rights Cases, Less Likely to Find Violations appeared first on Campus Safety Magazine.