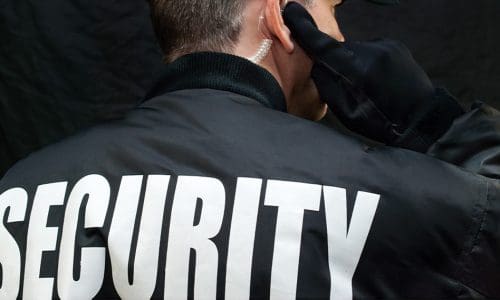 A hospital security officer is being treated after he was sprayed and stabbed in the head with a syringe at a Canadian hospital.
Police were called to the Health Sciences Centre in Winnipeg on Wednesday afternoon after 56-year-old Wesley Daniel Benn became agitated while in the hospital's waiting room, reports CBC.
"[He] had begun acting out a little bit. He became very loud. Security had confronted him and spoke to him and attempted to de-escalate the situation when the male then attacked the security guard," said Constable Tammy Skrabek.
Benn threatened to return with a firearm before he stabbed the security officer in the temple with a syringe filled with a liquid that may have been blood or drugs, according to Skrabek. There wasn't a needle on the syringe but the assault caused a "superficial stab wound" with "a lot of blood", she added.
Winnipeg police could not confirm what the security officer was stabbed with but that a syringe was found in the suspect's pocket when he was arrested.
A spokesperson for the Manitoba Government and General Employees' Union which represents hospital security officers said Benn, who is known to police and has a history of violence, told the guard he has HIV.
The security officer has been released from the hospital but continues to receive treatment at home, said MGEU president Michelle Gawronsky.
Gawronsky is calling on the Winnipeg Regional Health Authority to look into the incident and stressed more training for security officers, reports CTV News.
"Security officers need to be given the tools to do the job that's expected of them, whether that's expanded training, special status to restrain and detain violent people, or to disarm those who bring weapons into the hospital," Gawronsky wrote in a statement. "They don't feel the employer has their back."
The WRHA said in a statement that it is reviewing the incident and that its hospital security officers are highly trained and well-equipped.
"HSC's security team is not an entry-level force. All officers have previous security experience, many with military or police training or as graduates of security colleges," read the statement.
The statement also said each security office receives annual refresher training both in-house and through the Winnipeg Police Academy.
The post Patient Stabs Security Officer with Syringe at Health Sciences Centre appeared first on Campus Safety Magazine.