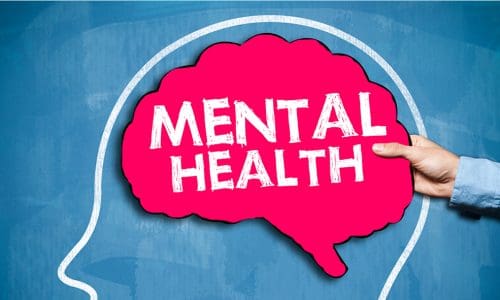 As many teachers and school districts have said increased funding for mental health resources would be effective in preventing gun violence, one Texas school district announced it will be adding dozens of new positions to help strengthen student counseling.
Frisco ISD recently announced the majority of its new 44 staffing positions will be dedicated to standardized testing duties at elementary and middle schools, reports Dallas News. They will also oversee services for students with disabilities in order to free up time for school counselors to focus on students' social, emotional and mental health needs.
The district, which is one of the fastest growing public school districts in the nation, consists of nine high schools, 16 middle schools, 40 elementary schools and three special programs centers. It covers portions of the cities of Frisco, Little Elm, McKinney and Plano and has an estimated 55,850 students and 3,540 teachers.
The change is expected to create an extra 27,000 minutes of available counseling time per year per campus, according to school officials.
The district is also adding five crisis counselors and a leader to its high school feeder program and will hire a district emergency manager. The district's 2018-19 budget will include over $2 million to fund the new positions.
"Security is always a priority and constantly evaluated to see what works, what has changed and where our resources are best placed to identify, intervene and protect our students," school board President John Classe wrote in a prepared statement.
The budget will include an additional $1.6 million to allow the district to add more security, safety and counseling intervention staff once schools' needs are better identified.
Additionally, this fall, the district will roll out STOPit, a mobile safety app that will accept anonymous tips about safety, bullying and other potential security threats.
The app allows tipsters to remain anonymous and is accessible through smartphones. It accepts videos and allows officials to send follow-up questions to anyone who submits a concern.
"The students are the ones that know what's going on at the campuses every day," said Kevin Haller, Frisco ISD director of security. "If we can get them to trust an adult and bring in information to us, we'll be able to get on it a lot earlier."
The district is also crediting its decade-old partnership with a city program that integrates databases, software programs and computer platforms to provide information in an emergency.
Project SAFER, or Situational Awareness for Emergency Response, also provides live feeds from school security cameras to administrators and first-responders.
Since December, five teens have been taken into custody on suspicion of making threats against Frisco ISD campuses due to the program's capabilities.
The post Frisco ISD to Add 44 New Jobs to Improve Mental Health Support appeared first on Campus Safety Magazine.