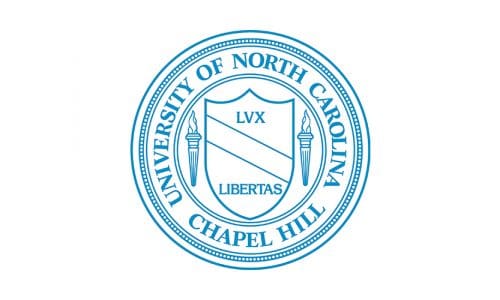 A five-year federal investigation into UNC-Chapel Hill's policies and procedures surrounding sexual assault and harassment has found the school in violation of Title IX laws.
The Department of Education's Office for Civil Rights sent a letter outlining its findings to four former UNC students and a former UNC administrator who filed the federal complaint in January 2013, reports The News Observer.
"OCR has determined that UNC has failed to adopt and publish grievance procedures that provide for the prompt and equitable resolution of student, employee, and third-party complaints alleging discrimination on the basis of sex, as required by Title IX," the letter said.
During its investigation, OCR reviewed over 387 complaints of sexual harassment and violence at the school between 2011 and 2016.
From 2011 to 2013, some UNC staff members were not adequately trained to implement the school's own procedures, resulting in a failure to respond promptly and equitably to some complaints, investigators wrote.
"The University's own records from that time period suggest improper action, or inaction, by University staff at different levels of the complaint process," the report said. "Additionally, the University's inadequate recordkeeping made it difficult to determine the extent of any noncompliance during this period."
While investigators reviewed 285 complaints under the school's current policy from 2014 to 2016 and found UNC "generally conducted adequate, reliable and impartial investigations of the complaints," they also voiced concerns about whether the university provided timely resolution of the complaints.
Of the 285 complaints filed, 18 were formally investigated by UNC. Of those 18, only five were resolved within the timeframe of the university's procedures and the remaining cases were settled in an average of 126 days but up to 213 days.
The letter also determined the school has done a better job as of late, citing "numerous steps to improve its response to complaints of sexual harassment and sexual violence," including the hiring of Title IX staff and investigators, the implementation of training and prevention programs and the creation of a website with resources for students.
Andrea Pino, one of the former students who filed the federal complaint in 2013 after she said she was sexually assaulted, said she was satisfied with the investigation's findings, according to ABC 11.
"When we first came forward, this was a very radical thing," said Pino. "I was 20 years old taking on a 200-year university and today I can say that I won."
While UNC did not admit guilt, the school agreed to review and potentially revise its procedures, to provide reports to the federal government and to submit to monitoring by federal officials.
"Nothing is more important to us than creating a culture at Carolina where every member of our campus community feels safe, supported and respected," Chancellor Carol Folt wrote in a June 21 letter. "While this concludes the OCR investigation, it does not conclude our commitment."
The post UNC-Chapel Hill Violated Title IX Laws, Finds 5-Year OCR Investigation appeared first on Campus Safety Magazine.