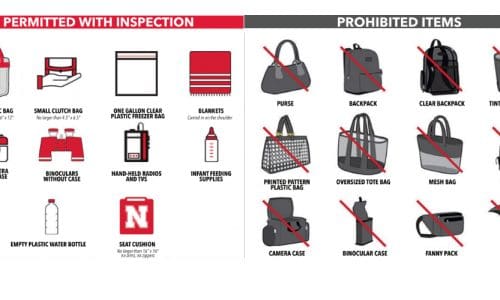 A Florida high school football stadium was evacuated Friday night after shots rang out during a preseason football game.
Two people were shot at Palm Beach Central High School in Wellington in what authorities are calling a targeted act of violence, reports The Miami Herald.
Daniel Foster Sr., 39, the father of a linebacker from visiting William T. Dwyer High School in Palm Beach Gardens, was shot in the torso but is listed in stable condition. The second victim, a 29-year-old unidentified male, is listed in critical but stable condition.
The two armed suspects, who approached the victims near the ticket booth, are still at large, officials said.
Palm Beach County Sheriff Ric L. Bradshaw said the suspects had "past dealings" with the victims and emphasized it was not a school shooting.
"The people that were targeted were looking for the two individuals. [The suspects] had information that they might be at a football game, but they could have been in a bowling alley," he said. "The bad guys in this were not there to shoot students. They were not there to go in and randomly kill a bunch of people. They knew who they were looking for and they happened to be able to find them on the perimeter of that football field."
The gunfire sent players and cheerleaders running from the field as parents and children stampeded out of the bleachers, resulting in some injuries.
"The cheerleaders and the football players started running so everybody in the stands started running," said witness Isaac Harmon.
Lynn Monnette said she was watching her son play when she heard four gunshots coming from the far end of the bleachers underneath where the band sits, according to CBS News. Authorities arrived on the scene almost immediately, she added.
A helicopter also landed on the field to treat one of the victims on the track as deputies ran through the crowds holding rifles. The second victim was taken to the hospital by a friend.
While the case is under investigation, the Palm Beach Police Department said it is looking at ways to enhance security at school events.
"It's safe to go to school Monday. There is no active shooter running around that is going to go back to the school," said Bradshaw.
Kathy Burnstein, communications director at The School District of Palm Beach County, also said officials are working to determine what additional security will be needed for Friday night football games.
The post 2 Shot at Palm Beach Central High School Football Game appeared first on Campus Safety Magazine.