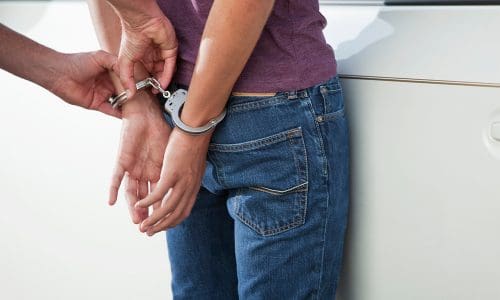 Three 17-year-old seniors at Taylor High School were arrested on Wednesday after classmates reported to school officials the trio's alleged plans for a school shooting.
Swift action was taken at the Texas high school to ensure the school's safety. After overhearing the boys' plan to carry out a shooting and bomb the school, students told their teacher who immediately went to the principal. The school resource officer was then alerted and the boys were arrested, reports KXAN.
"We're very proud of the students for doing that, to speak up, because they potentially saved a lot of lives today," said Superintendent Keith Brown.
Brown hopes parents will feel safe sending their kids to school after seeing how quickly the campus dealt with the matter.
Shortly after the arrests, the school's Facebook shared, "We take any threat to our students and staff very seriously and we will work closely with local law enforcement to investigate and take appropriate actions."
In May, Governor Greg Abbott came up with a plan to limit mass shooting deaths in Texas. For schools specifically, Abbott suggests:
More police and armed marshals on campus
Giving officers rooms inside schools to stop and file reports on duty
Streamline the 80-hour training course required to become a marshal
Hiring retired police officers and military veterans as resource officers
Since Abbott's initiatives, 26 new safety measures have been implemented in the Taylor school district, reports KVUE. Students are encouraged to speak up and follow the now widely known phrase, "If you see something, say something."
In a letter sent home to parents, the district assured that any threat to students or staff is dealt with quickly and appropriately. Dustin Smith, a parent of Taylor High School student, is thankful for the quick response of school officials.
"Our schools are great. Our police are great. But at the end of the day, they're not raising my son," said Smith. "I am."
Smith believes these threats need to be stopped at home first.
Aside from the criminal charges, the arrested students will be suspended for three days and sent to an alternative school before returning to regular classes.
The post 3 Taylor High School Students Arrested for Allegedly Planning School Shooting appeared first on Campus Safety Magazine.