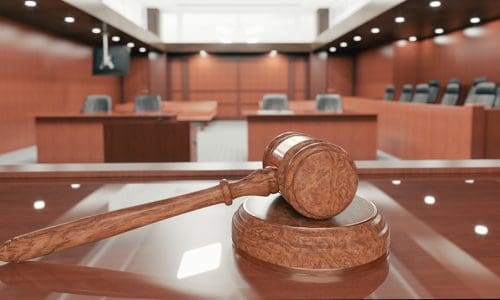 A former doctor was sentenced to death on Friday by a three-judge panel in Nebraska after being convicted of murdering four people in two separate incidents.
Anthony Garcia, 45, was found guilty in the attacks that took place five years apart from each other, reports AP.
The murders were Garcia's revenge on two doctors — William Hunter and Roger Brumback — for firing Garcia from his residency program at Creighton University of Medicine in Omaha, Neb., in 2001. Prosecutors say Garcia blamed the doctors for his firing, as well as for him being unable to get accepted into other programs or get his medical license approved in other states.
In 2008, Garcia entered the Hunter home in Omaha where he fatally stabbed their 11-year-old son, Thomas. He also killed the family's housekeeper Shirlee Sherman by stabbing her to death.
Police were unable to find any suspects for the murders and the case went unsolved for years.
That changed after the 2013 murders of Brunmback and his wife Mary, at their home in Omaha. The doctor was shot in the doorway of his home and then stabbed. His wife was stabbed to death, much like the stabbings in 2008, according to investigators.
Police recognized the similarities of the two attacks, and once the connections with Creighton University were made, Garcia was flagged.
Substantial amounts of evidence were presented by prosecutors to tie Garcia to the murders, including cellphone and credit card records that placed Garcia in Omaha the day the Brumbacks were murdered.
The Garcia family, as well as family members of the victims, were in court when the ruling was made. Fernando Garcia, Anthony's brother, said he could not imagine his brother committing the crimes.
"We just want the victims' families to know we do pray for them. We feel their pain," he said.
Jeff Sherman, son of Shirlee who was stabbed in 2008 said, "I'm left with constant images from courtroom pictures of what happened to my mom. I can't get those images out of my head."
The panel had the option to sentence Garcia to life in prison but ultimately decided on the death penalty.
There has not been an execution of an inmate in Nebraska in more than 20 years until last month. The state's mode of execution remains unknown due to legal challenges that have made it difficult to obtain the drugs needed for lethal injection.
Under Nebraska law, Garcia's sentence will automatically be appealed.
The post Ex-Doctor Sentenced to Death for Revenge Killing of 4 People in Nebraska appeared first on Campus Safety Magazine.