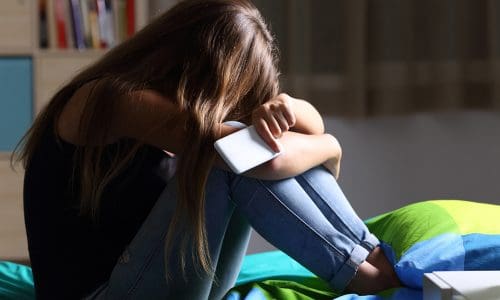 Today, Governor Brown signed Assembly Bill 2639, authored by Assembly members Marc Berman (D-Palo Alto) and Patrick O'Donnell (D-Long Beach), aimed at preventing student suicide, the second leading cause of death among 10- to 24-year olds.
"Requiring schools to review and update their suicide prevention policies will ensure that schools are continuing to support students' mental health needs. This is critically important as youth suicide rates continue to rise," said Assemblymember Berman. "The health and safety of our students is paramount and these policies better equip schools to recognize the warning signs and make the appropriate referrals for help."
Under the new law, schools must review their suicide prevention policies at least every five years and update them as needed.
This bill builds upon Assembly Bill 2246 (O'Donnell), which Governor Brown signed in 2016, requiring schools serving students in grades 7 to 12 to adopt a suicide prevention policy in consultation with school and community stakeholders, mental health professionals, and suicide prevention experts.
"With the signature of Governor Brown, AB 2639 takes the student suicide prevention policy efforts of California yet another big step forward," said Sam Brinton, Head of Advocacy and Government Affairs at The Trevor Project.
"Thanks to the never-ending efforts of legislators like Assemblymembers Berman and O'Donnell, this legislation will save young LGBTQ lives as local educational agencies review and improve their policies so that every student has access to a life-saving student suicide prevention policy."
Students spend roughly 1,000 hours per year in school. In a national survey conducted by the Jason Foundation, students reported that the number one person they would turn to for help for a friend who might be suicidal was a teacher.
"Young LGBTQ Californians face disproportionately high risks of suicide, but our teachers and school staff are on the frontlines of awareness and prevention," said Equality California Executive Director Rick Zbur.
"We are deeply grateful to Governor Brown for signing this critical bill, which will help them identify warning signs, assist youth in crisis and protect the well-being of the next generation of Californians."
The post New Calif. Law Says Schools Must Update and Review Suicide Policies appeared first on Campus Safety Magazine.