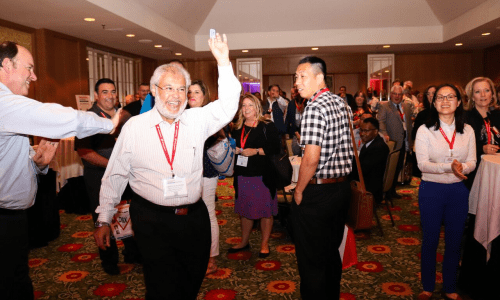 Campus Safety magazine is pleased to announce that it is now accepting presenter proposals for next summer's Campus Safety Conferences. The events will be held in the Las Vegas, Dallas and Charlotte, N.C.
The 6th Annual Campus Safety Conferences are education and training events for all those involved in protecting our nation's schools and institutions of higher education. The events will feature in-depth safety and security sessions for K-12 and university campuses. They will also feature full-day workshops and demonstrations, more than 60 product and solution providers, and extensive networking opportunities.
Attendees will include law enforcement and security executives, emergency management, administrators, risk managers, technology directors, mental health professionals and others responsible for the security, public safety and emergency management of our nation's schools and universities.
The Campus Safety Conferences are presented by Campus Safety magazine and are the premier events in the industry. The goal of the Campus Safety Conferences is to provide attendees with the resources and training they need to increase preparedness, communication, and response prior to, during and after a variety of safety and security incidents.
Prospective speakers are encouraged to submit detailed proposals addressing safety and security for colleges and K-12 campuses. Session topics of interest include, but are not limited to:
Response and Recovery
Threat Assessments
Mental/Behavioral Health
Implementing Technology Solutions (case studies)
Active Shooter/Active Assailant Incidents
Training Staff
Leadership (both on-campus and in the community)
Gang Violence
Transportation/Bus Safety
Event Safety and Security
Dealing with the Opioid Epidemic
Sexual Assault Investigations
How to Submit Your Campus Safety Conference Presentation Proposals
Please submit proposals online no later than Friday, November 9, 2018. Presenters will be contacted in mid-January.
We invite you to submit presentations that are geared toward audience engagement and participation for an all-encompassing experience. We also are looking to offer both beginner and advanced courses. Certified instructors are strongly encouraged to submit proposals.
If you are submitting on behalf of a vendor, you must also reserve space at the event if selected. We will only consider sessions that are of overall value to our audience. Product pitches will not be accepted. We encourage case studies in which a co-presenter is from school, district or university/college.
To prepare you for the submissions process, we encourage you to visit CampusSafetyConference.com to view the required information. Please contact the Campus Safety Conference team at (855) 351-0927 or at [email protected] with any questions.
Vendors interested in exhibiting at the 2019 Campus Safety Conferences should contact Campus Safety Publisher Steve Nesbitt at (774) 256-1101 or [email protected]
The post Campus Safety Conferences Announce 2019 Call for Speakers appeared first on Campus Safety Magazine.