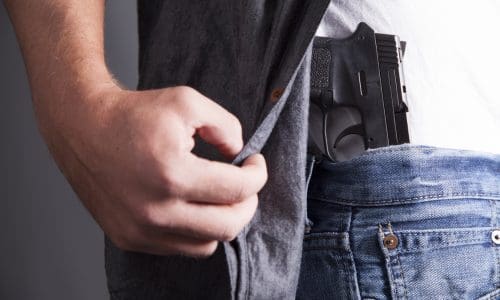 A New Jersey woman has been given credit for helping prevent a potential school shooting in Kentucky when she phoned police Wednesday morning.
Koeberle Bull, of Lumberton, NJ., woke up to a Facebook message from a strange man she did not know, reports Fox News.
The message was filled with hateful and racist remarks about Bull's three black children, who can be seen on her profile page.
The message came from 21-year-old Dylan Jarrell, of Lawrenceburg, Ky. He was seen in his profile holding a weapon.
"I was angry that someone could even think that way about three beautiful children," Bull said.
Not knowing how Jarrell found her online, Bull decided to trust her gut and call the Kentucky State Police to file a formal complaint.
"Something in the back of my head was like this isn't right, something's not sitting well," Bull said, according to WDBJ7. "I would hope that someone would…do the same thing. It could be an idle threat or it could be the next mass shooter."
Kentucky police were able to get to Jarrell's residence on Thursday just as he was pulling out of his driveway. It was there, that police uncovered a hidden supply of weapons.
"A firearm, over 200 rounds of ammunition, a Kevlar vest, a 100-round high capacity magazine and detailed plan of attack were also discovered in the possession of the subject," Kentucky police said.
After searching his home, authorities found an Internet search history about carrying out a school shooting. They believe Jarrell was about to attack a nearby school.
In a press conference on Friday, Commissioner Rick Sanders said there was no doubt in his mind that lives were saved after the investigation.
"This young man had it in his mind to go to schools and create havoc," Sanders said.
Jarrell was charged with harassing communications and is being held at the Shelby County Detention Center. On Monday, he pleaded not guilty to making terroristic threats.
As for Bull, she says she was only trying to do the right thing.
"I'm not a guardian angel. I'm not a hero. I'm a mom," she said.
The post New Jersey Mother's 'Gut Feeling' Stops Potential Shooting in Kentucky appeared first on Campus Safety Magazine.