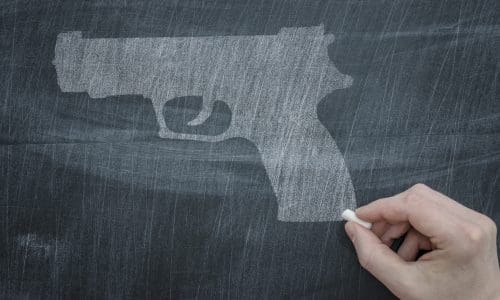 A student was shot dead Monday morning at Butler High School in Matthews, N.C., just outside of Charlotte.
Police say the shooting occurred in a crowded hallway and was a result of a fight between the victim and the suspect, according to CNN.
The suspected shooter, another Butler student, was quickly taken into custody by a school resource officer. There were no other injuries.
Authorities say the shooting was "believed to be an isolated incident" and the scene has been secured, reports ABC News.
The victim's identity has not been released to the public yet, however, police say it was a boy.
State Superintendent Mark Johnson says he is heartbroken to have lost a student to school violence.
"We have contacted Charlotte-Mecklenburg authorities and will assist in any way we can," Johnson said. "The safety of our students is paramount. This is a sad day for all of North Carolina, and we must work together as a community to address these problems."
Butler High was placed on lockdown for about two hours during the shooting. Parents were told they could pick up their children if they wished. After the lockdown was lifted, classes resumed for students who chose to finish the school day.
Charlotte-Mecklenburg Schools Superintendent Clayton Wilcox says that many students witnessed the shooting, according to Charlotte Observer.
"I don't know how a young person gets a handgun in the state of North Carolina," Wilcox said. He says the school is now reviewing their security procedures.
Butler High student Jorge Sanchez says the victim, a close friend, was shot in the back as he walked away from a fight.
"I saw the gun and had to run," Sanchez said.
The post Shooting at Butler High School Leaves One Student Dead appeared first on Campus Safety Magazine.