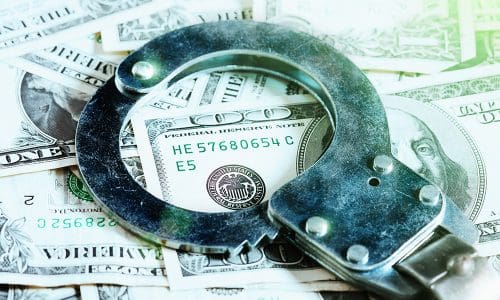 Two nuns working at St. James Catholic School in Torrance, Calif., have allegedly taken as much as $500,000 in tuition, fees and donations.
That figure is only what auditors have been able to find in six years of bank records, reports the Press Telegram. With the scheme going on for as long as ten years, there could have been more transactions, especially if they paid with cash.
The small K-8 school announced that it had notified police saying Sister Mary Margaret Kreuper and Sister Lana Chang, who have worked at the school for decades, were "involved in the personal use of a substantial amount of school funds."
Kreuper, who was the school's principal, and Chang, who was a teacher, both retired earlier this year.
Officials say the nuns were using the money to pay for gambling and trips to Las Vegas, according to CBS News.
The Archdiocese of Los Angeles initially did not want to criminally charge the nuns after the nuns' order, the Sisters of St. Joseph of Carondelet, confirmed the nuns would pay the school full restitution.
However, after receiving pressure from parents and the media, the Archdiocese supports the case being prosecuted.
"They [officials of the Archdiocese] indicated they were desirous of pressing charges, so we're moving forward as soon as we formally meet with them again," said Torrance Sgt. Ronald Harris.
Current and past St. James parents have been going through bank records since learning of the embezzlement. Officials have found tuition checks were being deposited into an account the nuns were using personally.
One mother, Debby Rhilinger, has located $45,000 worth of checks that went to the suspicious account.
"We are completely devastated and feel very betrayed," Rhilinger said.
Monsignor Michael Meyers assured parents in a statement that the embezzlement will not affect their children's education.
"…no student or program at St. James has suffered any loss of educational resources, opportunities, or innovations," he wrote.
The post 2 Nuns Embezzle $500K from Catholic School for Trips, Gambling appeared first on Campus Safety Magazine.