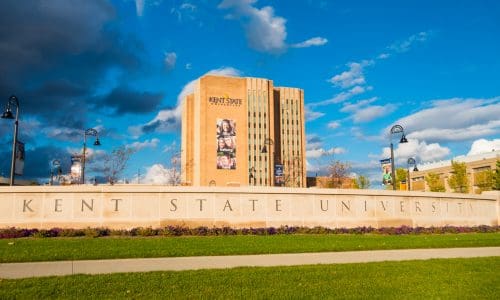 Kent State University has decided to drop their policy that charges students a security fee when they are holding an event on campus.
This decision is the aftermath of a lawsuit brought against the Kent, Ohio, university by student group Liberty Hangout, when KSU wanted to charge them $1,800 for their event "Let's Talk Gun Rights," in November.
A judge had originally blocked the charge, granting a "temporary restraining order" against it." He believed the fees would impinge students' and speakers' First Amendment Rights. A hearing was supposed to be held on Dec. 13 so further arguments could be heard.
However, KSU has asked for the hearing to be canceled. Because they have now abolished the policy, school officials believe the hearing is unnecessary and the point is moot, according to court documents.
KSU's vice president and general counsel Willis Walker says with the removal of the policy, the university will no longer charge registered student organizations or departments security fees, reports the Record-Courier.
The free speech of students and speakers has been a hot topic on campuses across the country as of late, with many controversial speakers coming to speak about topics that sometimes cause riots, injuries, and even death.
Ohio lawmakers recently proposed a "free speech on college campuses" bill that would eliminate "free speech zones," areas that campuses have authorized for protesters and activists.
As for the event on Nov. 19, it only drew a handful of people and there were no protests or acts of violence. Although most students had already left campus for Thanksgiving break, KSU still provided a heavy police presence.
Liberty Hangout is arguing the dismissal of the Dec. 13 hearing because they question what will stop KSU from charging students under a different policy. They would like the opportunity to speak further about the policy and future events.
The post KSU Removes Policy to Charge Students Security Fees for Events appeared first on Campus Safety Magazine.