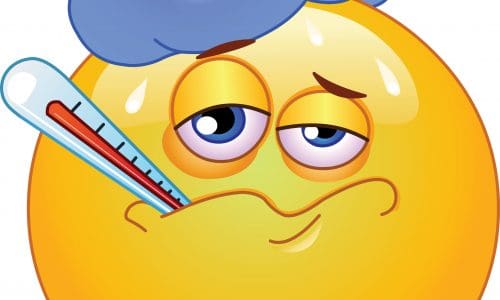 Just one month after a University of Maryland student died from adenovirus, 40 more students have tested positive for the illness.
The university plans to deep clean frequently touched surfaces in dorms over winter break and the Health Center is open for students and staff, reports CBS News.
According to the CDC, the adenovirus can cause a wide range of illnesses including:
Common cold
Sore throat
Bronchitis
Pneumonia
Fever
Bladder infection
Inflammation of stomach and intestines
Neurologic disease
Left untreated, any of these illnesses can be fatal. People with weak immune systems also have a higher risk of developing severe illness from the virus.
Olivia Paregol was a freshman at UMD when she died of adenovirus in November. Her parents say when she went to health services, she was not tested for the illness.
They believe if the doctors treated her for adenovirus, they could have potentially saved her life.
University officials have notified fraternities and sororities about the outbreak, so they can take precaution during social events, reports the Washington Post. Students with previously diagnosed conditions, such as asthma or diabetes, have been notified, as they could be at higher risk.
University Health Center director David McBride says they have not found commonalities (e.g., where they live or organizations they are in), among the students who have tested positive.
"Clinically, this looks like the flu," he said. "People have high fevers, they have a cough and sore throat. So in many ways, clinically, it's not distinguishable from seasonal influenza that we see every year."
McBride does not believe there is anything unique to the campus that created the outbreak and people should not be afraid to return to campus.
Currently, there is no vaccine for the adenovirus. Here are some preventative steps from the CDC:
Wash your hands often with soap and water
Avoid touching your nose, eyes or mouth
Avoid close contact with people who are sick
The post 40 Univ. of Maryland Students Test Positive for Adenovirus appeared first on Campus Safety Magazine.