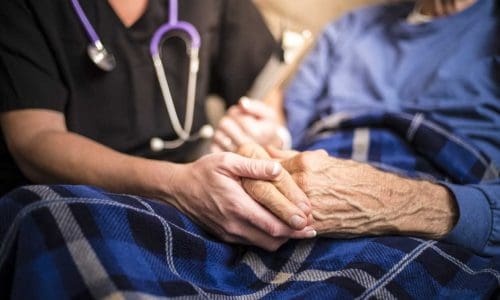 The Pennsylvania Department of Health has cited Lancaster General Hospital for failing to report and properly investigate four allegations of patient abuse, including two allegations of sexual assault.
The citation comes following an unannounced health department inspection into an alleged Sept. 12 incident involving an employee after the victim reported it to police, reports Penn Live.
"An adult male was awoken when he felt another person touching his genitals. The touching was described as done in an effort to manipulate/stimulate the victim and not in a clinical fashion," read a statement from the Lancaster police of the alleged incident. "When the victim was able to open his eyes he saw an unknown hospital employee with his own penis exposed at the same time that he was touching the victim. The suspect ran from the victim's room when he realized the victim had become conscious."
After the patient reported the incident to the hospital, officials determined the allegation to be unfounded and did not report it to the health department or local police.
Lancaster police came to a different conclusion after its own investigation and arrested 30-year-old Shawn Moyer, a pulmonary therapist, on Nov. 8.
Moyer has been charged with abuse of a care-dependent person, indecent assault, open lewdness, indecent exposure and invasion of privacy.
Investigation Finds 3 Additional Abuse Allegations, Health Dept. Issues Corrective Plan
During the inspection, health department officials found three additional instances of improperly handled abuse allegations and declared patients to be in "immediate jeopardy."
According to the report, the other improperly investigated allegations include:
A patient who reported that an employee fondled the patient's genitals for five to ten minutes while applying topical medication to a rash
A patient said a nurse grabbed and pulled the patient backward in a rough manner
A patient's wife stuck the patient, and the patient restrained the wife's hand and staff immediately intervened
All of the incidents were not reported to appropriate authorities because hospital investigators determined them to be unfounded.
The state is requiring the hospital to carry out a plan of correction, which includes creating a team of four executives to receive reports of patient abuse and ensure an appropriate response.
Additionally, the hospital must revise its policy for allegations or witnessed assaults of a patient, develop a tracking tool to document each step of the investigation and modify employee education for mandatory reporting.
Lancaster General is a 506-bed facility and is part of the Pennsylvania Health System.
The post Lancaster General Cited for Not Reporting Patient Abuse Allegations appeared first on Campus Safety Magazine.