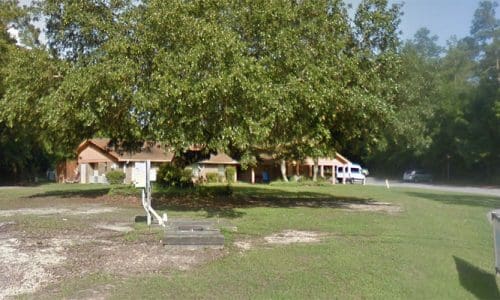 A lawsuit filed by the family of a 23-year-old woman claims she was raped and impregnated when she was a patient at a Florida healthcare facility.
The family is seeking $15,000 from National Mentor Healthcare LLC, which operates Pensacola Cluster, where the alleged victim was a patient from Sept. 28, 2010, through Feb. 7, 2018.
The woman is non-verbal, immobile, lacks dexterity in her hands and arms and needs a feeding tube, among other physical limitations, according to the suit.
The lawsuit says the woman lives full-time at the 24-bed facility and only leaves on weekdays to attend Escambia Westgate School, a facility for children and adults with physical and intellectual disabilities in Pensacola.
In Jan. 2018, school employees noticed behavioral changes in the woman and allegedly found injuries, such as hip bruising, while changing her diaper, reports CBS News.
Although they were notified twice, according to the suit, Pensacola Cluster did not report the injuries to the Florida Adult Abuse Hotline and did not seek medical attention for the woman.
The woman's caregivers removed her from the facility after a medical exam reportedly confirmed that the woman was pregnant and showed physical signs of rape, including a broken hip and bruising. She later suffered a miscarriage.
However, the Escambia County Sheriff's Office wrote in a Facebook post Thursday that there is no DNA evidence showing that the woman was ever pregnant.
"Every available investigative technique was utilized to capture evidence from the pregnancy, which could be analyzed, to link to a suspect, but it all returned negative for foreign DNA. After extensive review and consultation with the state attorney and DCF (Florida Department of Children and Families), we are confident that all investigative leads have been exhausted," the post said.
AHCA Says Pensacola Cluster Admins Failed to Protect Patients
According to the Pensacola News Journal, following an investigation of the allegations, the American Health Care Association (AHCA) released a report in Feb. 2018, finding Pensacola Cluster administrators "failed to ensure that all allegations of (redacted), neglect and injuries of unknown sources was reported immediately to officials, and failed to present evidence that all alleged violations were thoroughly investigated."
"The facility's failure to protect clients' rights resulted in a determination of ongoing immediate jeopardy, which has the potential to impact all twenty-three facility clients," the report continued.
Just last month, Phoenix, Ariz., police began investigating an alleged rape after a woman who had been in a vegetative state for more than a decade gave birth at Hacienda Healthcare.
The patient was described as being in an awake but immobile and unaware state and required round-the-clock care.
No one has been arrested in connection with the case and a spokesman for the Phoenix police says the department is investigating.
The post Lawsuit: Non-verbal, Immobile Pensacola Cluster Patient Raped, Impregnated appeared first on Campus Safety Magazine.