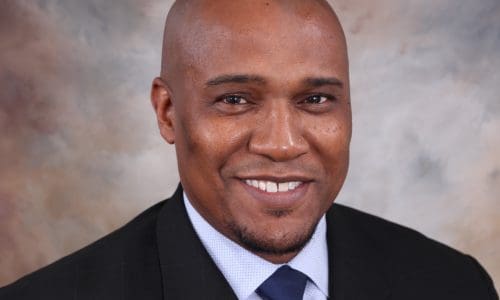 Congratulations to Garrett Brudage, who is the chief officer for safe schools and student affairs at
Rockdale County Public Schools for being named one of this year's Campus Safety Director of the Year Finalists.
Here are some of his notable achievements:
Obtained a $4.5 million grant to address mental and behavioral health needs of students, social, emotional and physical development, and early learning.
Facilitated opportunities to build healthy relationships with students through Gang Resistance Education and Training, and Choosing Healthy Methods Promoting Safety instruction.
Implemented monthly lockdown, evacuation and reverse evacuation drills for all schools.
The Director of the Year winners and runners up will be announced at Campus Safety Conference West, being held in Las Vegas June 17-19. For more information, visit CampusSafetyConference.com, email [email protected] or call (855) 351-0927.
Read about the other finalists.
The post Spotlight on Campus Safety Director of the Year Finalist Garrett Brundage appeared first on Campus Safety Magazine.