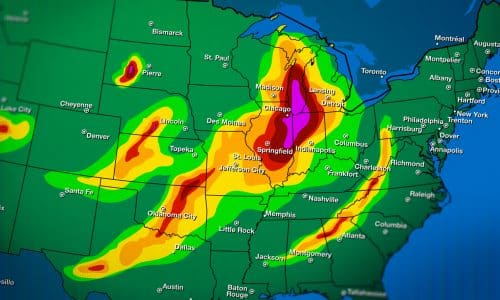 Baron, a leading provider of critical weather solutions, announces that the University of Mississippi will partner with Baron Threat Net weather monitoring and forecasting tools to promote campus safety.
Access to critical localized weather intelligence will enable safety professionals to better track storms, pinpoint their location in reference to the campus, and provide pinpoint warnings and alerts. The university will also use the information for public education messages so students can be informed at all times.
After reviewing several weather software options, university officials selected Baron Threat Net based on its reputation in the industry and its ease of use as well as access to numerous exclusive features included in the price of the service. Officials also cited the quality of on-site sales and service support they received from Baron.
Weather intelligence can be at your fingertips with Baron Threat Net's mobile app. You can accurately track storms, monitor potential threats, and view archived data so you are always one step ahead.
The new tools will promote preparedness by providing accurately localized, up to date information on weather events, road conditions, and lightning strikes. The university emergency response team also intends to use Baron Threat Net to educate the UM community on weather-related dangers through social media posts containing warnings, alerts and forecast information. It will also be used as a backup system for athletic event weather safety tracking.
Baron Threat Net includes detailed data and visual monitoring on precipitation and forecasted road conditions and hazards. An exclusive Baron product features data on severe weather threats, such as damaging winds, hail, and flooding. The platform includes Baron exclusive location-based pinpoint alerts and standard alerts from the National Weather Service (NWS). These alerts can be delivered using onscreen push or text notifications, and via e-mail. In addition, Threat Net's Critical Weather Indicators, a Baron exclusive patented product, highlights the most dangerous storm situations to users in real-time.
To learn more about Baron Threat Net, click here.
The post Univ. of Miss. Partners with Baron to Promote Weather Safety on Campus appeared first on Campus Safety Magazine.