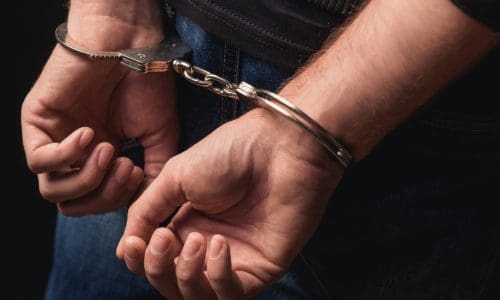 A former student of St. Paul's School in Concord, N.H., has been arrested on several sexual assault charges, some going as far back as the 1970s.
Benjamin Baker was arrested in Falls Church, Va., after Concord Police issued a warrant, reports NBC Boston.
Baker, 61, is being charged with a dozen sex crimes after the alleged victims came forward in 2017.
According to police, Baker allegedly sexually assaulted two young kids when he was a student at St. Paul's.
St. Paul's was never aware of the alleged assaults until the victims came forward to school officials, police say. After learning about the misconduct claims, they turned over the information right away.
Lt. Sean Ford says the assaults continued, even after Baker graduated, when he would return to the campus for visits.
"Back in the 70s, [sexual assault] was dealt with in a very different way," said Ford. "This was never reported to law enforcement and never reported to the school."
The two victims, whose parents were employees at St. Paul's at the time, came forward in June of 2017.
Ford called them 'brave' for coming forward and talking about the alleged assaults.
"The allegations are disturbing. It's tragic what he is alleged to have done to these victims," said Ford. "We hope this process can give them some kind of closure and bring justice for them and their families."
In 2017, St. Paul's requested an independent investigation of campus sexual assault after a man who taught there from 1967 to 1971, pleaded guilty to sexually assaulted students at St. George's School in Rhode Island in 1973.
Since the allegations against Baker, the school has begun a series of reformations to prevent abuse, support victims and encourage sexual abuse reporting, according to Boston.com.
Baker is now facing 12 different charges of sexual assault, including five counts of felony rape. He will be arraigned on a felony from justice charge in Virginia on Tuesday.
The post Former St. Paul's School Student Accused of Sexual Assaults from 1970s appeared first on Campus Safety Magazine.