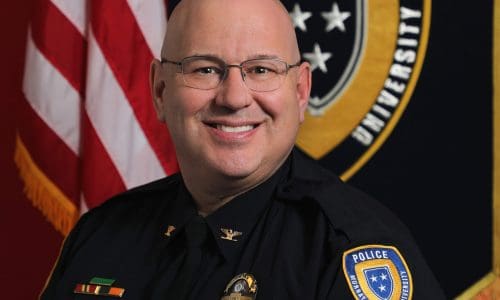 Congratulations to Murray State University Police Department Chief James Herring for being named one of this year's Campus Safety Director of the Year Finalists.
Here are some of his notable achievements:
Replaced a poorly functioning computer-aided dispatch software with an updated solution.
Upgraded the department's patrol fleet with new vehicles through a lease/purchase agreement.
Created the "DoNut Worry" event where officers give away donut holes and hot chocolate to students on their way to take exams.
The Director of the Year winners and runners up will be announced at Campus Safety Conference West, being held in Las Vegas June 17-19. For more information, visit CampusSafetyConference.com, email [email protected] or call (855) 351-0927.
Read about the other finalists.
The post Spotlight on Campus Safety Director of the Year Finalist James Herring appeared first on Campus Safety Magazine.