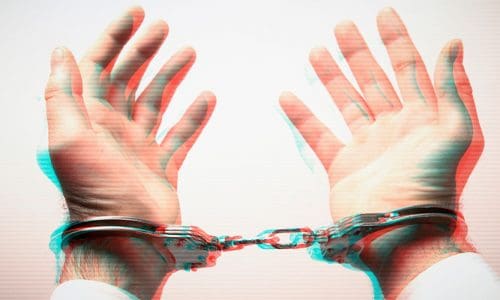 A Delaware State University student has died following a car crash on Saturday that left three other students seriously injured.
Marlon Jackson was being kept alive on life support until Thursday and was later declared brain dead, reports Fox 29.
Officials say that Jackson was behind the wheel on Feb. 23 when the accident occurred. He lost control of the vehicle and spun into a grassy median and into the path of a truck.
Jackson's family believes their son fell asleep at the wheel because the fraternity he was pledging, Kappa Alpha Psi, was keeping him awake, leading to sleep deprivation.
"My son wasn't getting any sleep. Simply put. Sunday through Sunday. I used to say to him, 'Marlon, you need to get some sleep,'" said his mother, Wanda Johnson.
Jackson, a junior and Air National Guardsman, was often sent on trips, referred to as "missions", at all hours of the day by the fraternity, says his family. His girlfriend, Kyaire Burt, also claims he was being hazed throughout the pledging period.
"He wasn't getting sleep. He was getting hit. He was getting paddled and stuff like that," said Burt.
Kappa Alpha Psi released a statement saying the Delaware State University chapter has "suspended operations of the chapter pending an investigation and will cooperate further with the Delaware State Police through the investigation," report ABC 6.
School officials say a thorough investigation will be conducted to look into the hazing allegations and any improper conduct within the pledging process on campus.
Three other students were in the car at the time of the crash. One is in critical condition and the other two were treated for injuries and released. The man driving the truck is in stable condition as well.
A vigil was held on campus for Jackson on Thursday evening.
The post Delaware State University Student Dies in Crash Following Alleged Hazing appeared first on Campus Safety Magazine.