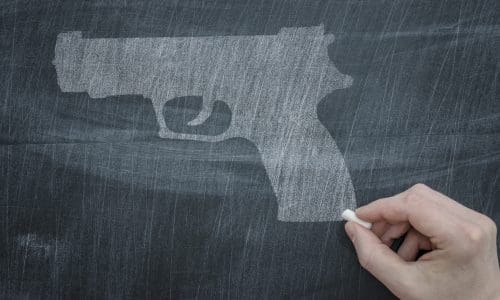 A student at Lake Mary High School in Seminole County, Fla., killed herself with a handgun Wednesday morning.
After excusing herself from class, the 17-year-old found an isolated area in the school's auditorium and shot herself, Seminole County Sheriff Dennis Lemma said, according to CBS News.
A gunshot was heard in the building around 8 a.m., just before the end of first period. Two school resource officers and the school nurse responded to the scene within a minute of hearing the gunshot and tried to revive her, but were unsuccessful, Lemma said.
He does not believe any other students witnessed the shooting.
"It appears she went out of her way to do it in an area where nobody else was at," he said.
Following the gunshot, the school was put on lockdown and the school community was notified of the situation over the PA system. The school was determined to be safe with no active threat.
Parents were also notified by an automated voicemail and were allowed to pick up their children after the lockdown was lifted. The student's family has also been notified.
The Seminole County Sheriff's office is investigating who the gun belonged to and how the girl acquired it.
Lake Mary officials announced classes will be canceled on Thursday, but grief counselors at will be available to help students struggling with depression or mental issues.
"Let's do what we can to make sure we're talking about this," Lemma said. "Let's not turn a blind eye to it and prevent situations like this from ever happening again."
This is the second student suicide on campus in Central Florida in the past year and a half. In November 2017, a student shot himself at Lake Minneola High School.
According to this study, the number of kids and teen hospitalized for suicidal thoughts or attempts more than doubled from 2008 to 2015.
The post Lake Mary Student Uses Handgun to Commit Suicide in School Auditorium appeared first on Campus Safety Magazine.