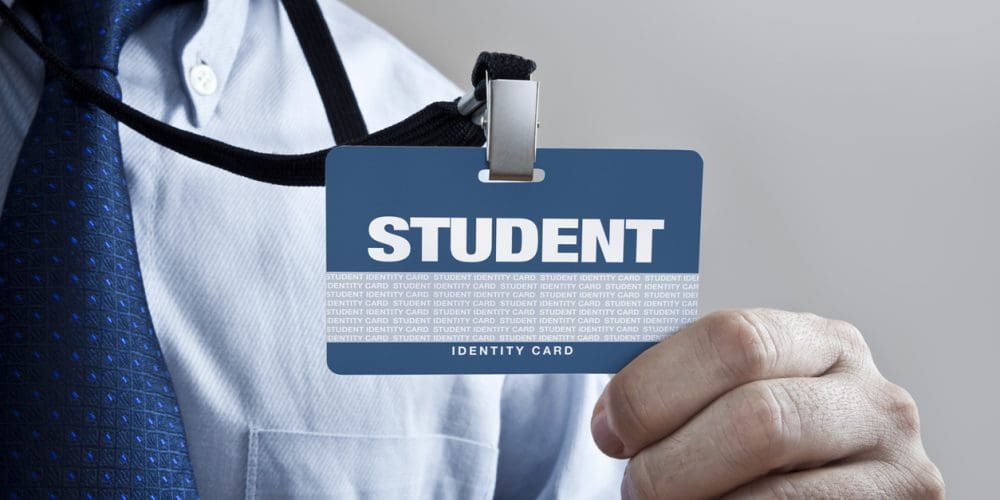 Starting next semester, student IDs will be required on every Clark County School District (Nev.) campus.
In Las Vegas, El Dorado High School Principal Dave Wilson has decided to introduce the new system early, reports KTNV.
He says his new favorite phrase over the last month has become, "Thank you for wearing your ID."
"It is a matter of safety. I need to be able to identify you are one of my students," he said.
The need for student IDs was highlighted during a security operation on campus involving school resource officers and Las Vegas police.
According to Wilson, most non-students were there to see friends, but some had ulterior motives. Two students from an alternative high school were on campus to sell drugs.
"They walked through the front, stamped the tardy late; we would have had no idea they were non-students," he said.
Now, when Wilson sees a student without a colored lanyard, he asks, "Where is your ID?"
After getting used to the new routine, some students say they understand the safety aspects of the new system.
"I just thought it was strange. Why do that now?" said Jonathan Ramirez, a student at El Dorado. "Safer in that it is not just some random kid coming to school who doesn't actually go to the school."
The experience has come with its challenges and lessons, Wilson says. At first, the school purchased cheap lanyards that were breaking. He plans to change that, as well as the style of the lanyard to ensure maximum safety.
"Unfortunately, students come up and grab IDs, and if you don't have a breakaway, you are going to get choked," he explained.
Teachers will see another benefit of the IDs when scanners are installed in every classroom.
"Every minute counts so if you can turn around, not have to take attendance, not have to stop and stretch for students coming in tardy, that is going to be huge," Wilson said.
The post Student IDs Required in All Clark County (Nev.) Schools appeared first on Campus Safety Magazine.