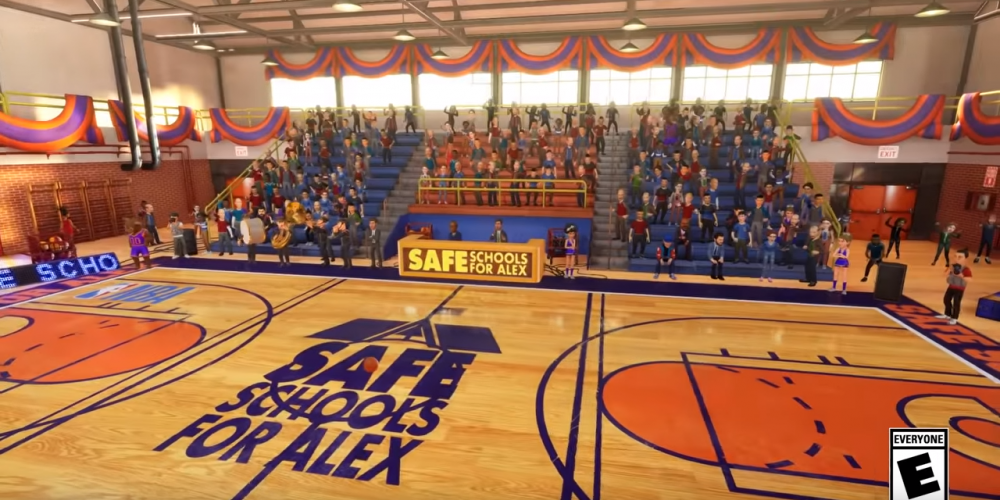 Safe Schools for Alex has partnered with Saber Interactive, a gaming company, and NBA 2K to raise money and awareness for school shootings.
The new launch dropped on March 7 and features the Marjory Stoneman Douglas High School jazz band and a basketball court dedicated to Parkland shooting victim Alex Schachter.
Alex, 14, was one of the 17 students killed during the tragic shooting last year.
His name can be seen on center court, the scorer's table and a digital sign along the baseline, reports WVSN.
The Marjory Stoneman Douglas High School jazz band also recorded Alex's favorite song from the band Chicago which was mixed in with the game's graphics. Rapper Vanilla Ice will also be featured in the game's soundtrack.
Saber Interactive and NBA 2K will be matching all donations up to $100,000 to benefit the organization Safe Schools for Alex, founded by Max Schachter, Alex's father.
The goal of the organization is "creating a safe school rating system to assist schools in assessing and mitigating risk."
"We are honored to be able to use our platform to give back to such an important cause. Max has been my friend since childhood, and I'm very proud of all that he is accomplishing on behalf of children across America in honor of his son, Alex," said Matt Karch, CEO of Saber Interactive.
Schachter says his son was a sports enthusiast and would have loved this video game.
"I think he would say it's awesome. You know, it is absolutely awesome. And I know that he's looking down on us from heaven and I hope that he's proud of what I'm trying to do to keep Alex's memory alive," Schachter said.
The video game donations are open until April 1 and you can click here to donate.
The post 'NBA 2K Playgrounds 2′ Teams Up with Non-Profit Safe Schools for Alex appeared first on Campus Safety Magazine.