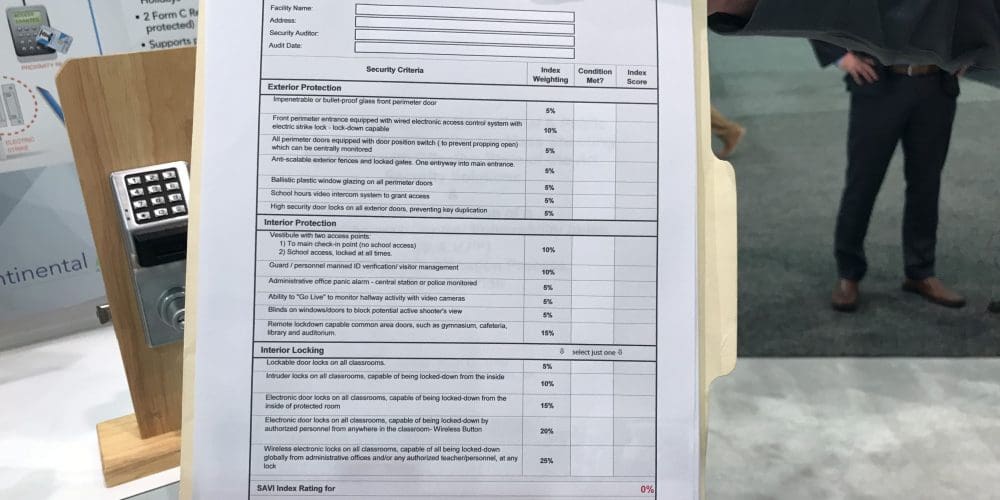 NAPCO Security Technologies has developed a self-auditing tool for both schools and universities to evaluate their campus security needs, called the Security Access-Control Vulnerability Index (SAVI).
This tool measures how well a campus can withstand an active shooter event. It then teaches them how to choose a security solution that will fit into their budget.
In this exclusive video with Campus Safety magazine at GSX 2018 held last month in Las Vegas, Scott Schramm of NAPCO and Continental Access describes how K-12 and higher education campuses can use SAVI to improve the physical safety and security of their facilities.
He also discusses how Continental Access and NAPCO's line of locks and access control products can help schools and universities address their protection requirements.
For more information on SAVI, visit savischool.com or napcosecurity.com.
This article was originally published in October 2018.
The post How SAVI Can Help Schools and Universities Improve Security appeared first on Campus Safety Magazine.