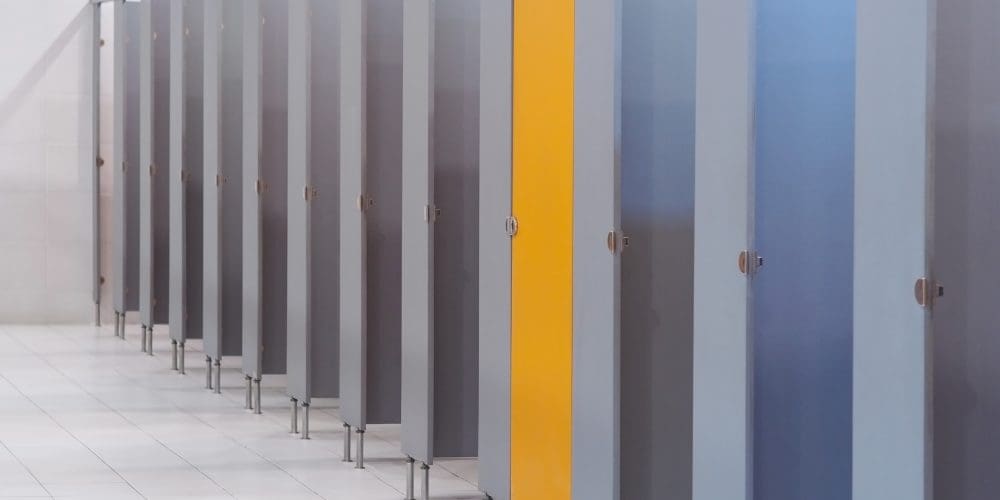 A school in Illinois removed the doors from the bathroom stalls after a student allegedly wrote a note in the bathroom that threatened a school shooting.
Despite the complaints from students and teachers, the Beardstown School District thought it was best for school safety, reports ABC 20.
"You have to understand when kids have a place to spend time, whether it's a minute or five minutes, sometimes things happen whether it's good, bad or otherwise," said Superintendent Ron Gilbert. "It has helped limit some of the things that were taking place."
Some students have allegedly made efforts to maintain their privacy in the bathroom once the door-ban began, according to one student.
"Mostly girls have been bringing blankets from their house and hanging it up in the stalls so people can't see them," said Juan Juarez, a Beardstown High School student. "Yesterday people started putting their shoes and boots in front of the stall so people would know they're in the bathroom."
Several students have voiced their concerns over the lack of privacy, but the school district responded that the private restroom in the nurse's office will be available for student use.
Female students, however, are finding it unfair that they have to miss class time to travel down to the private restroom and then wait in a line.
Besides removing the stall doors, the school district has taken other precautions since becoming aware of the student threat in the bathroom. Students are only allowed to enter and exit the school through one door, random searches will take place, and handheld metal detectors will be utilized at after-school events.
The school district confirmed that parent's concerns on the stall door issue are being taken into consideration.
The post Illinois School Removes Doors From Bathroom Stalls After Threat appeared first on Campus Safety Magazine.