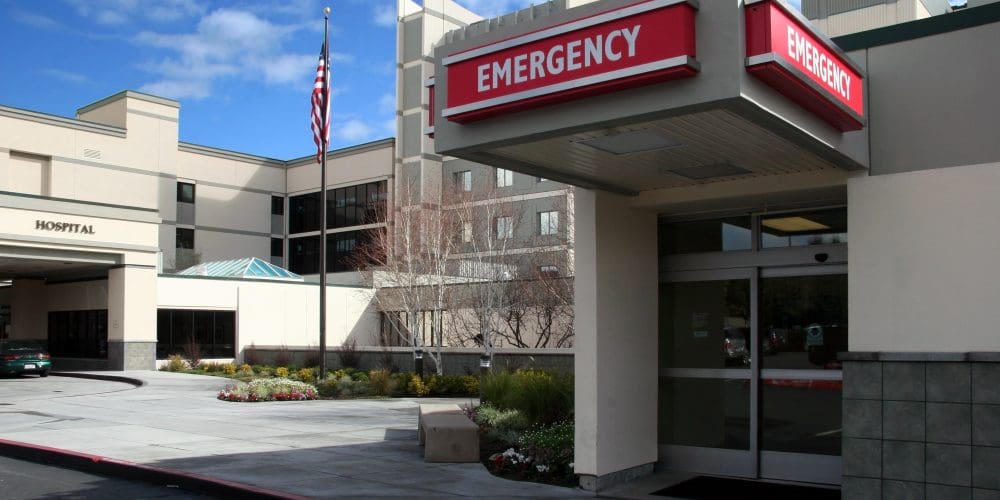 A patient is accused of opening fire in the emergency department of the Regional Medical Center (RMC) in Brookdale, South Carolina on Wednesday morning.
Abrian Dayquan Sabb, 23, has been charged with one count of attempted murder and possession of a weapon during the commission of a violent crime, reports the T&D.
Sabb fired multiple shots in the treatment area of the emergency department and injured one employee, said RMC President and CEO Charles E. Williams.
According to the Orangeburg County Sheriff's Office incident report, the employee suffered a gunshot wound to his abdomen and is now in critical condition.
The suspect "presented himself to the hospital at 7:29 a.m. and eloped from the emergency department at approximately 8:30 a.m.," said Williams. "The treating physician and nurse did all they could do to contact the patient, but were unable to reach the patient."
The suspect left and returned with a long gun and fired, the report said.
The 911 call came in at 8:51 a.m. and authorities arrived in minutes, said Orangeburg County Sheriff Leroy Ravenell. RMC security took Sabb into custody and he surrendered.
"The security guard that was here did a great job," Ravenell said. "Also a great job was done by the person who called 911. They stayed on the phone with dispatchers and gave us all the information we needed to know."
Hospital staff issued a "Code Silver" to indicate an active shooter situation and the facility was put on lockdown.
The emergency room remained closed to new patients until 3:00 p.m. RMC patients received their normal care as authorities investigated the crime scene.
According to the incident reports, deputies had encountered Sabb on Tuesday, 17 hours before he arrived at RMC. Sabb's girlfriend had called to report that Sabb had a firearm at his home and she had tried to get the gun from him.
His finger was on the trigger and it accidentally discharged when she tried to take the gun from him, but she is sure it was an accident, the report said.
"While he was sitting at the residence, he stated that he wanted to talk with a doctor instead of law enforcement because he fears he may get arrested," the report said.
Sabb's father told authorities that he took the firearm away from his son for safekeeping.
Rep. Gilda Cobb-Hunter, D-Orangeburg, said she was told by an Orangeburg County administrator that Sabb suffered from mental health issues.
RMC has internal, unarmed security guards as well as armed personnel from outside agencies. It's security is now being reviewed.
"We are putting steps in place where we will not only ensure that it is safe and promoting an environment that continues to be safe, but we are going to be putting increased steps," Williams said.
The post Regional Medical Center Employee Shot, Hospital Locked Down appeared first on Campus Safety Magazine.