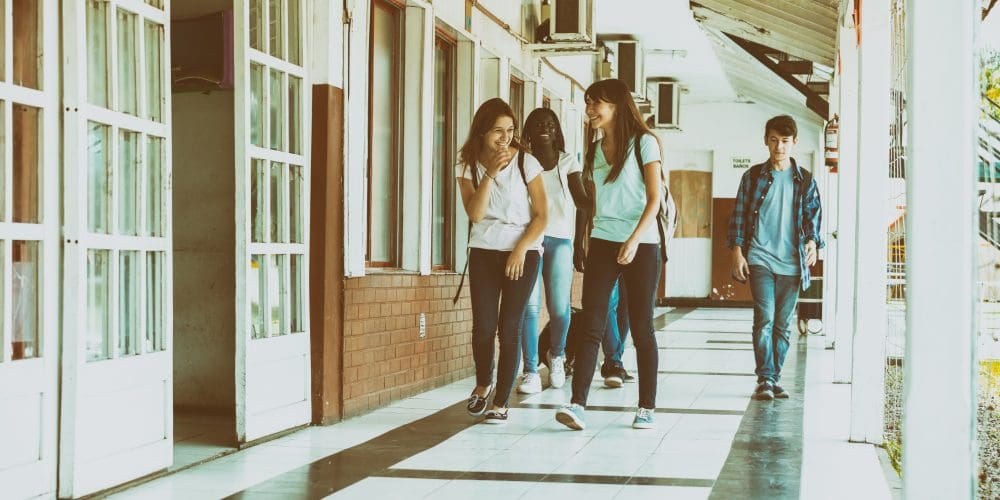 As more facts come in about the school shooting last week at STEM School Highlands Ranch, it appears there was no school resource officer on duty during the incident.
A statement from the Douglas County Sheriff's Office said it did not renew its contract with the school last year after a disagreement over the assigned deputy's role, reports NBC News.
According to the statement, the agreement for the 2017-2018 year was that STEM School and Skyview Academy would share one SRO.
"Essentially, each school wanted the services of the SRO ½ time each day. The SRO was funded ½ by the Sheriff's Office, ¼ by STEM School, and ¼ by Skyview Academy," the statement said.
Sheriff Tony Spurlock "did not feel the STEM School could follow the requirements of the agreement," and had sent a letter to school officials in June 2018 letting them know they would not renew the agreement for the following school year.
The sheriff's office had partnered with STEM School from 2013-2018, and according to the STEM School, "that partnership was excellent…but we began to have challenges with the SRO assigned to us in 2018."
Records show that the SRO assigned to the two schools in 2018 became ill. The sheriff's department provided a substitute officer to fill in during the remainder of the year.
Businesses located around the schools began to complain about traffic and the school expected the SRO to help in that situation, but the sheriff's department felt other duties were of higher priority.
Because of this disagreement, there was no SRO from the Douglas County Sheriff's Department patrolling the school when two shooters killed one student and injured eight others.
Private Security Guard Shot at Douglas County Sheriff's Deputy
There was a private security guard on duty during the shooting, reports the Gazette.
It is reported the security guard saw the muzzle of a gun around the corner and fired off two rounds. The gun, however, was held by a Douglas County Sheriff's deputy who was responding to the shooting. The deputy was not wounded in the incident.
Investigators are looking into whether the bullet fired by the security guard may have hit and wounded one of the eight injured students.
The same security guard was also the one to apprehend one of the suspected shooters.
"I believe he acted in a manner that prevented further harm, bloodshed, violence to the students and the faculty," the officer's attorney said.
The two suspects — an 18-year-old and a 16-year-old — will appear in court on Wednesday with charges of first-degree murder and attempted first-degree murder.
All eight injured students have now been released from the hospital and are safe at home with their families.
The post Colorado STEM School Did Not Have SRO On-Duty During Shooting appeared first on Campus Safety Magazine.