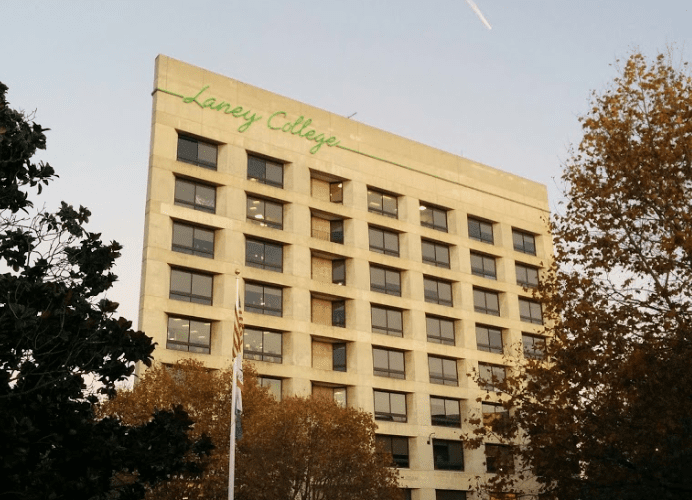 Alameda (Calif.) County Sheriff's deputies will no longer patrol four East Bay junior college campuses starting July 1.
In a 5-2 decision on Tuesday, the Peralta Community College District's Board of Trustees rejected a $4.1 million, one-year police services contract, reports KTVU.
The meeting consisted of the board debating whether sheriff's deputies have the proper training to patrol the diverse student and staff populations at Laney and Merrit colleges in Oakland and College of Alameda and Berkeley City College.
Acting Chancellor Frances White said she is concerned about what will happen once the community finds out there is no security on four campuses.
"The minute word gets out that Peralta has no security and is still shopping for security and may have security in three to six months…I just don't know," she said.
Lieutenant Gerald Verbeck echoed White's concerns, saying that by "not having a police presence on their campuses not only will crime rise but they will be in violation of federal law."
He explained that it mandates a law enforcement entity to provide crime statistics and the school could be fined.
The decision to not renew the security contract comes shortly after a report found that the blue emergency phones on the Laney and Merritt campuses have been in disrepair for almost 10 years.
Merritt College had said it would have all of the emergency phones working by the end of April, but little work has been done.
Records show that just $8,300 has been spent on upgrading the emergency blue phones project since April, although the college board approved $2 million for the project last November.
Currently, deputies stationed at the Peralta police station are dispatched to help campus callers. Come July 1, however, it is unclear how the calls will be handled.
"I'm very concerned for our students, for our faculty, for our staff, for myself," Merritt College President Marie-Elaine Burns said. "They [criminals] are going to come and they're going to try to take whatever we got up there and there's going to be craziness. You can't leave us without anything."
The post Alameda County Deputies To Cease Patrol of 4 East Bay Campuses appeared first on Campus Safety Magazine.