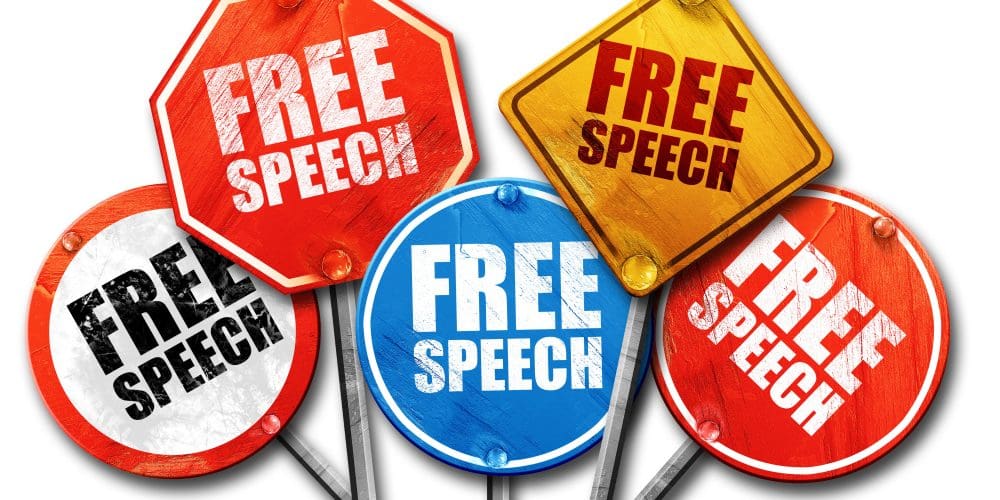 Last week, Governor Kay Ivey signed a new law that requires all public colleges and universities in Alabama to allow students their right to free speech on campus.
Under the policy, universities are prohibited from implementing "free speech zones," or a designated area where students can express their feelings and beliefs, reports U.S. News.
The bill says, "The public institution of higher education shall not permit members of the campus community to engage in conduct that materially and substantially disrupts another person's protected expressive activity or infringes on the rights of others to engage in or listen to a protected expressive activity that is occurring in a location that has been reserved for that protected expressive activity."
In addition, schools are banned from adjusting security fees for guest speakers if protests occur during their visit.
Other universities, like Kent State, have taken on the same initiative of dropping their policy to charge students security fees after a lawsuit was brought against them by a student group.
State Representative Matt Fridy, who sponsored the bill, applauded Ivey for her support in allowing students to freely debate issues and experience different viewpoints.
"Unfortunately, across the nation –occasionally even here in Alabama–college administrators have used unfair, arbitrary speech codes to silence speech that is deemed 'offensive,'" Fridy said. "Oftentimes, politically and religiously conservative groups are targeted."
In the state of Alabama, most colleges oppose the law. Some lawmakers contend that student safety could be hindered because controversial speech may lead to violence.
State Representative Juandalynn Givan, who is against the law, said that alt-right speakers are the only group Alabama universities have stopped from speaking.
In March, President Trump announced that he planned to sign an executive order that would require universities to support free speech. He spoke about his concerns that conservatives are being censored.
His speech followed an incident at UC Berkeley in late April when a conservative activist was attacked on campus. Trump told the audience that the activist, Hayden Williams, "took a hard punch in the face for all of us."
The post Alabama Forbids Free Speech Zones at Universities appeared first on Campus Safety Magazine.