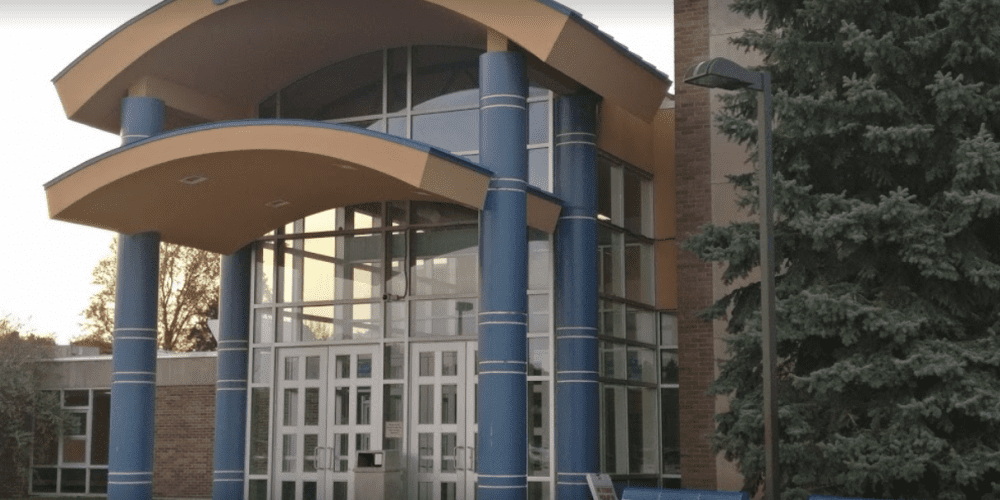 A 15-year-old boy was shot during a sporting event at Carman-Ainsworth High School in Flint, Michigan, Friday evening.
Eithan Williams was shot once during an altercation that broke out in the gymnasium around 7:30 p.m., reports ABC 12. Police say about 70 people started fighting indoors and made their way into the parking lot.
At least one gunshot was fired, hitting Williams in the chest and then passing through his right lung before lodging in his left lung. Doctors say it narrowly missed his heart and he is lucky to be alive.
William's sister, Seleena, who was at the event with her brother, said he was standing near the fight and got caught in the crossfire.
"At this moment, I just ask everybody to keep praying for him and just you know praying that he make a full recovery and he comes home and I pray for this community," she said. "That's first thing, pray for this community — no more young kids lose their lives or even be in this type of position at all."
Flint Township Police confirmed that they have several people in custody and several weapons were uncovered at the scene. The incident was caught on video surveillance and investigators are reviewing the footage to see who fired the gun.
Besides the hundreds of people attending the event, there was also a performance taking place in the auditorium. Those students were taken off stage and placed in lockdown.
Williams remains in the hospital and has been moved into the regular pediatrics area from the Intensive Care Unit. He is still having trouble breathing without an oxygen mask.
Seleena touched upon the need for gun violence to end in Flint.
"I don't know how many more lives have to be taken before it stops," she said. "Nobody has the right to play God. It's to the point where kids are having guns. I think it's shameful that our city, our society has allowed this to become typical."
The post Teen Shot After Fight Breaks Out at Carman-Ainsworth High School appeared first on Campus Safety Magazine.