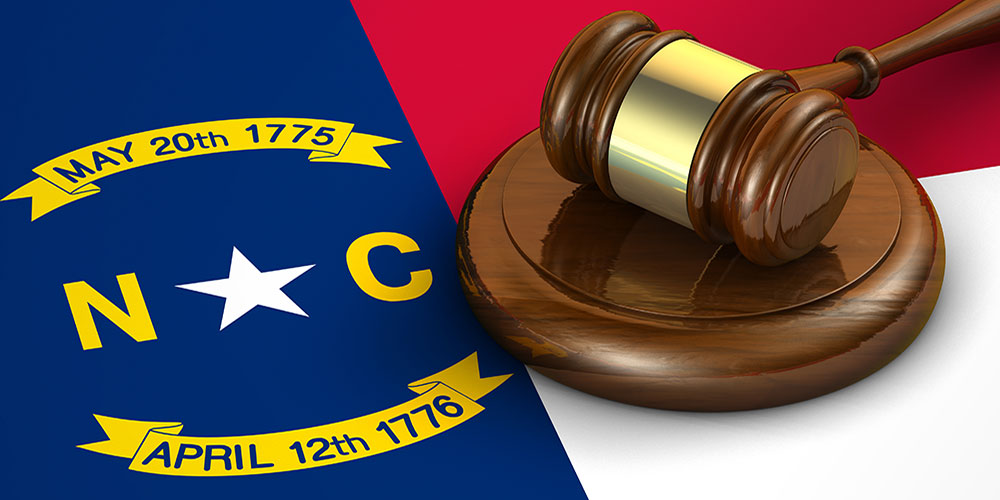 North Carolina lawmakers in the State Senate and House of Representatives unanimously approved a sexual assault bill on Thursday that would close two loopholes.
The proposed law, Senate Bill 199, would undo a 1979 court decision making North Carolina the only state where women can't revoke consent once a sex act has begun, according to AP News. The bill would also undo a 2008 ruling stating sexual assault laws do not apply to victims who were incapacitated due to their own actions, such as consuming drugs or alcohol.
This session marks the fourth time Senator Jeff Jackson introduced legislation to undo the 1979 decision.
The legislation is "an incredible victory for women's rights and protections for victims of sexual assault," Jackson said in a statement. "Every year victims would call us, share their stories and ask why this loophole still existed."
The North Carolina Coalition Against Sexual Assault (NCCASA), which worked with officials on the legislation, has been advocating to overturn the laws since they were passed.
The difference this time, according to NCCASA staff attorney Skye David, was that victim advocates found bipartisan support and both chambers viewed the legislation as a priority.
"In the past, it had been led by one political party, but this year we had a strong coalition of members who were bipartisan and bicameral," she said.
Senate Bill 199 was originally introduced in March to protect children from sexual abuse. The proposed law would expand the requirement to report child abuse, extend the statute of limitations for a civil action for child sexual abuse and tighten bans on high-risk sex offenders' online conduct with children.
"To those victims, I want to say this bill is for you," Representative Dennis Riddell said on the House floor. "If you're a victim of child abuse, this bill is for you. If you're an adult victim of sexual assault, this bill is for you. If you had your childhood innocence ripped out of your soul by an adult predator, this bill is for you."
After months of discussions and revisions, the final bill combined four separate sexual assault bills, The New York Times reports.
In addition, the bill makes it illegal to drug someone's food or drink. This portion of the bill was inspired by a 2018 incident in which a University of North Carolina at Chapel Hill student's drink was drugged at a bar. Police told her she was not considered a victim of a crime under state law because she was not sexually assaulted.
The bill is currently being reviewed by Governor Roy Cooper, who is expected to sign it into law.
The post N.C. Lawmakers Pass Bill to Close Sexual Assault Gaps appeared first on Campus Safety Magazine.