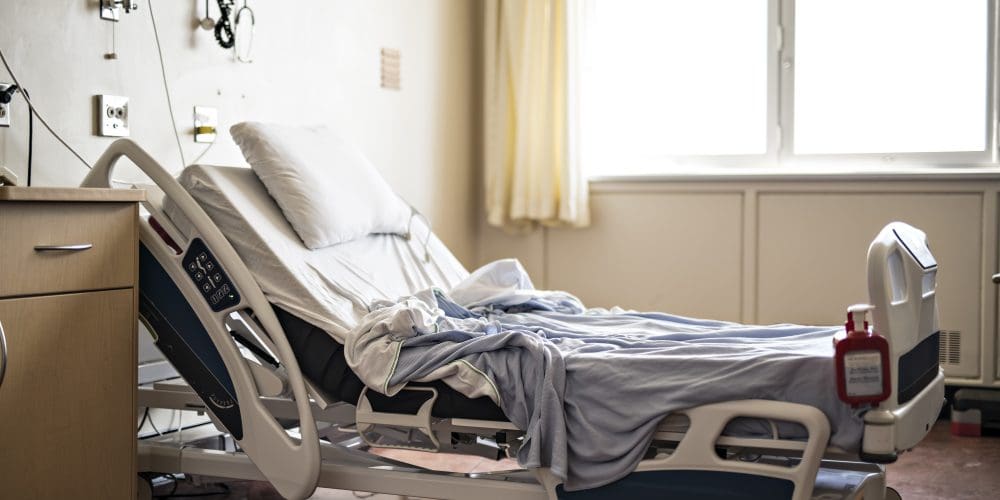 A man admitted for a minor medical issue to College Medical Center in Long Beach, California, was beaten to death last month.
Francisco Sanchez-Reyes, 73, was admitted to the hospital for a urinary tract infection on January 31, reports the Long Beach Post. That same day, he was beaten by another patient who was sharing his room.
A nurse who was checking on Sanchez found him on the floor, bleeding. He was then taken to Memorial Medical Center where he died on Sunday of injuries sustained during the attack.
The suspect in the attack has been identified as Sanchez' roommate at College Medical Center, Reginald Daniel Panthier, 37. The suspect allegedly admitted to the nurse that he beat Sanchez. He is in police custody.
The facility would not say what type of treatment Panthier was receiving at the time of the attack.
College Medical Center described the attack as "tragic and unforeseeable." It also said in a statement that "The safety and wellbeing of our patients, along [with] the provision of superior care, remain our highest priority," reports KTLA.
College Medical Center said it is fully cooperating with law enforcement's investigation of the incident.
Panthier is currently in jail, and bail has been set for $1 million.
The post Patient Beaten to Death by Roommate at California Hospital appeared first on Campus Safety Magazine.