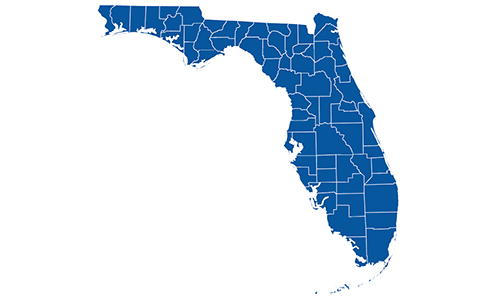 For weeks, Florida state officials have been publicly criticized for not canceling large events, closing down public spaces or implementing social distancing practices sooner amid the coronavirus outbreak. Many city leaders and people who attended events with thousands of people before Governor Ron DeSantis issued a stay-at-home order have voiced their frustration with the delay.
Since no state-wide guidance was issued until April 1, individual cities took it into their own hands to make decisions regarding closures. In a state with an $86 billion tourism economy — most profitable being during spring break season — some cities and towns canceled large events while neighboring cities and towns did not.
One of the events that were not canceled was the Winter Party Festival, a dance party and fundraiser for the LGBTQ community that has been around for more than 25 years, reports The New York Times. It was held in Miami Beach from March 4-10 and brought in approximately 5,500 people.
As of last week, 38 festival attendees had reported that they were symptomatic or had tested positive for COVID-19 in the weeks following, according to the event organizer, the National LGBTQ Task Force. Cases as far away as California and Massachusetts have been linked to the festival.
By the end of March, two festivalgoers died of the virus, including 40-year-old Israel Carrera, a Lyft and Uber driver, and 65-year-old Ron Rich, a festival volunteer.
Rea Carey, executive director of the National LGBTQ Task Force, said the decision to hold the festival came before a single person had tested positive in Miami-Dade County. The event ended the day before the World Health Organization (WHO) declared the virus a pandemic.
"It points to what we didn't know at the time," she told The New York Times. "If we had had the information that is available now, the information that has become available after Winter Party as this pandemic has played out, we would have made a different decision."
Festival attendee Beatriz Diaz, who contracted the virus and has since recovered, echoed Carey's sentiment.
"I was thinking, 'OK, well, hold on, the government did not cancel it, so it should be fine,'" she said.
On the contrary, the city of Miami, which is separate from Miami Beach, canceled its Ultra Music Festival on March 6, which brings in tens of thousands of attendees. Those officials were criticized by some local leaders who called the decision too drastic.
"We should live our lives normally," with public health safeguards in place, Mayor Carlos Gimenez of Miami-Dade County said on March 5. By March 12, he changed his tune and canceled the Miami Open tennis tournament and the county youth fair.
"We did what we thought — and I'm sure all cities did what they thought — was the right thing to do at the right time," Gimenez said. "It's called novel coronavirus for a reason. We don't really know how it acts."
Walt Disney World Resort in Orlando, which has six parks and is estimated to bring in 57,000 visitors a day, didn't close down until March 15.
"Think of all the people from around the world, from around the country, that were in Disney and then went home," said Courtney Sheard, who returned from visiting the resort on March 12 and tested positive for the virus.
Mayor Jerry Demings of Orange County, which is home to Orlando, said local officials were not given sufficient guidance to help slow the spread.
"We were left to our own devices to come up with strategies ourselves because of the lack of direction from the federal government and governor's office," he said.
Tectonix, a data analytics company, released a video showing how cell phones that were on a Fort Lauderdale beach at the beginning of March spread throughout the country over the following two weeks. A graphic from the video can be seen below.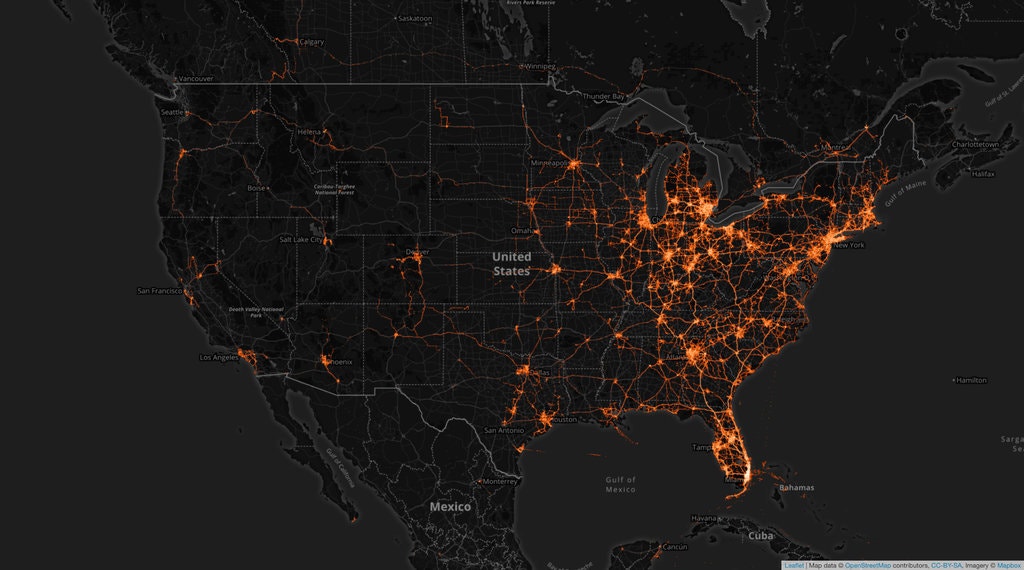 "At the time, there was still this debate: Should we close public beaches? Should we shut down these big public events?" Mike DiMarco, the company's chief marketing officer, told The New York Times. "When you actually see it visually on a map like that, it brings a ton of awareness to what that really looks like."
Florida has confirmed over 17,500 cases and 400 deaths with the pandemic still on an upward trajectory.
The post Floridians Voice Frustration with Late Shutdown as Coronavirus Cases Rise appeared first on Campus Safety Magazine.