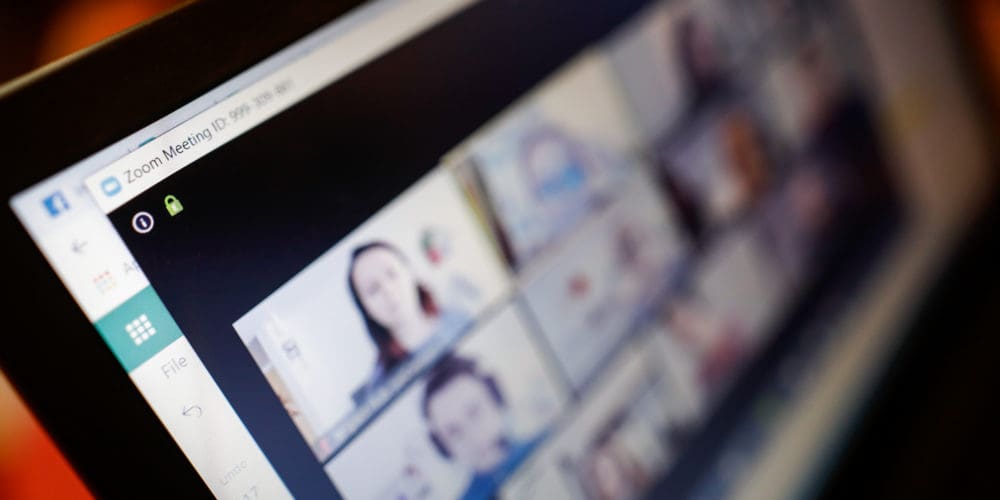 Zoom is working to regain public trust as it releases Zoom 5.0, a new version of the popular videoconferencing app that includes security upgrades and new data options.
The general availability of Zoom 5.0 is a key milestone in the company's 90-day plan to address security and transparency lapses with the platform after it came under fire for meeting hacks and data-sharing practices.
The newest release includes support for AES 256-bit GCM encryption which offers increased protection of meeting data in transit and against tampering for Zoom meetings, webinars, and phone data. The standard will take effect once all accounts are enabled with GCm, and system-wide account enablement will take place eon May 30.
As the company announced earlier in the week, Zoom will now give users the ability to choose which data center regions their account-hosted meetings and webinars use for real-time traffic.
Other features – some of which have already been announced – include a new security icon that makes changing security settings easier, more host controls including the ability to report a user, waiting rooms on by default, meeting passwords on by default, cloud recording passwords on by default, secure account contact sharing and dashboard features that give admins the ability to see how their meetings are connected to a Zoom data center.
"I am proud to reach this step in our 90-day plan, but this is just the beginning. We built our business by delivering happiness to our customers. We will earn our customers' trust and deliver them happiness with our unwavering focus on providing the most secure platform," Zoom CEO Eric S. Yuan said in a statement.
To upgrade, your Zoom app, click here.
To Zoom's credit, the company has been extremely active and public about its efforts to win back users in enterprise, government and education that banned the use of the platform due to its security issues.
In addition to upgrades, those efforts have included forming a CISO council and hiring Facebook's former security chief.
Zachary Comeau is web editor of CS sister publication My Tech Decisions. This article originally appeared in TD.
The post Zoom Releases Zoom 5.0, Adds New Security Features appeared first on Campus Safety Magazine.