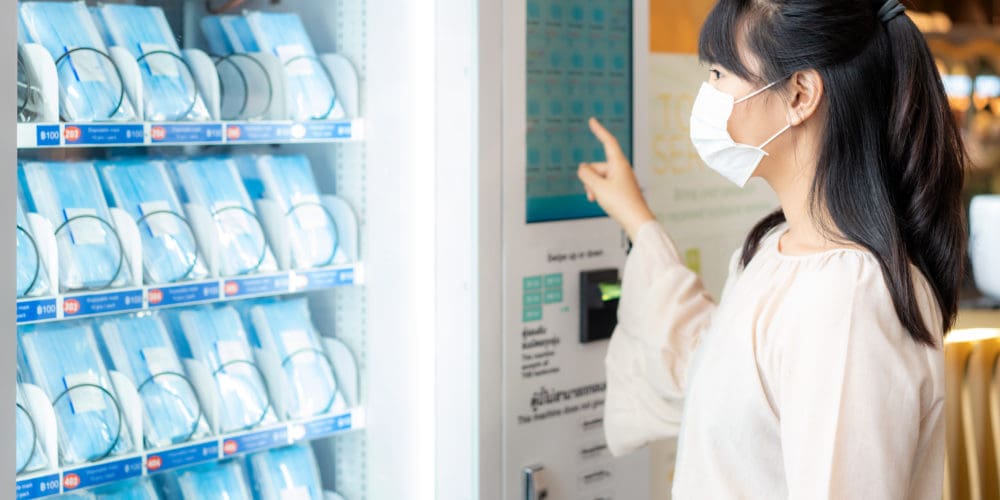 Norman, Oklahoma – The University of Oklahoma's Norman campus will repurpose some of its pre-existing vending machines, as well as install new ones so that students, faculty, staff and visitors can easily obtain personal protective equipment (PPE).
Gilly Vending has installed, for free, five PPE-specific vending machines, reports OU Daily. Additionally, the campus community will be able to buy PPE from 28 pre-existing machines.
The equipment will operate like traditional vending machines. The current price of a PPE kit is $4.66. A KN95 mask costs $7.99, while gloves and alcohol wipes cost $.75, reports OU Daily. Cloth face coverings cost $5.48.
The offering of PPE via vending machines is not costing OU anything and is part of the school's Clean Green initiative.
Studies have found that the spread of COVID-19 can be slowed when everyone wears face coverings, washes their hands frequently and engages in physical distancing.
At this summer's Campus Safety Online Summit, many of the campus protection practitioners who participated in the event said their campuses are taking many steps to encourage rather than enforce mask-wearing and social distancing requirements.
Despite the measures, colleges in all 50 states are struggling to contain the coronavirus. There have been more than 40,000 cases of Covid-19 among students, faculty and staff at colleges and universities nationwide, reports CNN.
The post University of Oklahoma Installs PPE Vending Machines appeared first on Campus Safety Magazine.