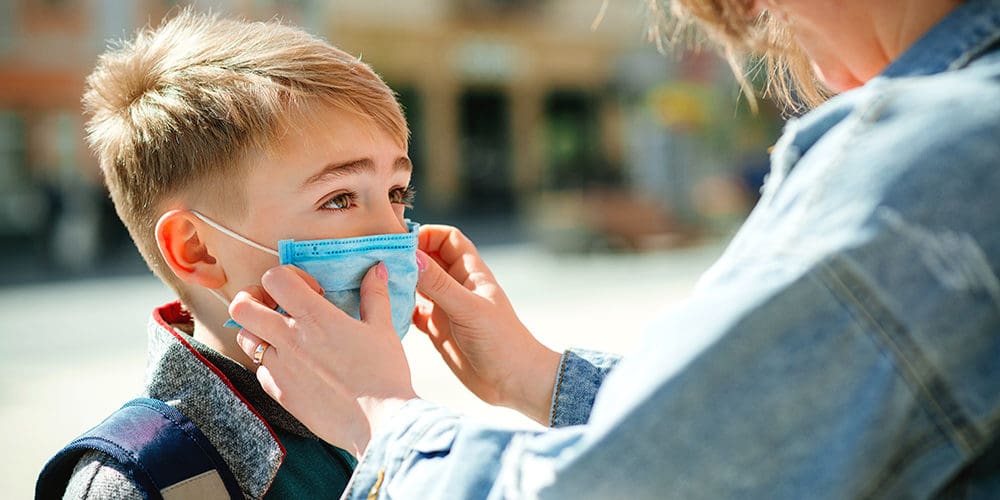 California has not yet seen a link between the reopening of K-12 schools for in-person learning and an increase in coronavirus transmission, according to Dr. Mark Ghaly, the state's top public health official.
Ghaly, who is the state's Health and Human Services secretary, said Tuesday that officials have been closely monitoring counties where students have returned to the classroom in some capacity, reports ABC 30. While it can take time for trends to emerge, he added, the latest results are encouraging.
"We have not seen a connection between increased transmission and school reopening or in-person learning," he said during a virtual briefing. "We're looking at the information to see if there is a connection, and so far we have not found one."
In California, counties can only reopen schools for in-person instruction if they have an infection rate below a certain threshold. On Tuesday, 32 out of 58 counties were deemed eligible to reopen — up from 28 the week prior. Counties must meet the threshold for at least two weeks before reopening, according to NBC Bay Area.
Los Angeles County, which has the largest population in the state, still hasn't come in below the threshold but began taking applications this week for limited waivers to reopen kindergarten through second-grade classrooms.
Still, Ghaly is urging Californians to remain vigilant and continue to follow recommended safe practices.
"We wanna act responsibly but, so far, it's encouraging to see the tremendous effort and planning that communities and their schools and their staff have done to make sure that it's lower risk for students and staff alike," he said. "We're seeing (those) fruits early on, and I think that's encouraging for all of California."
The state has seen a decline in the number of cases and hospitalizations in recent weeks. Although some areas are seeing an increase, the state's overall case numbers have fallen since a surge over the summer after various businesses were allowed to reopen.
On Tuesday, the state reported a seven-day average of 3,005 new cases and a seven-day positivity rate of 2.6%.
The post California Sees No Link Between Reopening Schools, Spread of COVID-19 appeared first on Campus Safety Magazine.