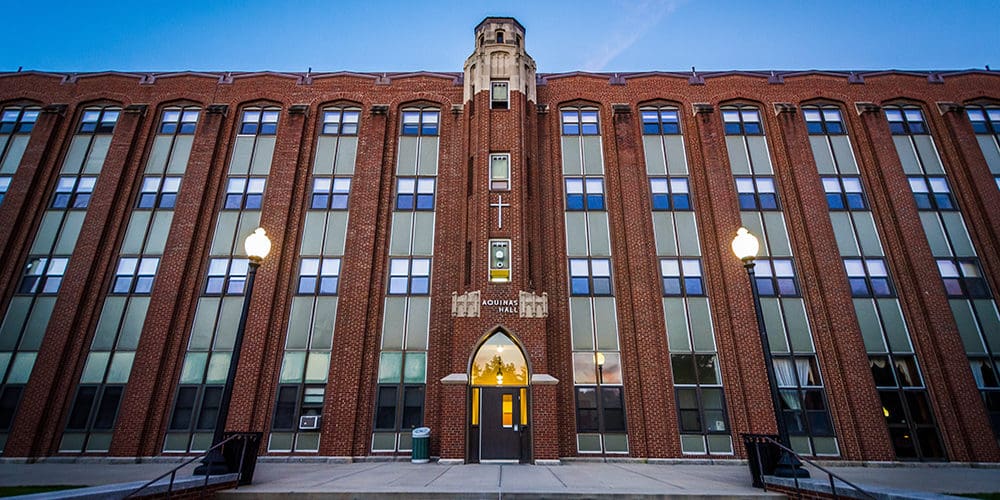 PROVIDENCE, R.I. — A Providence College (PC) student was arrested for allegedly biting a campus security officer on the arm as he was being restrained.
Providence police responded to a call regarding a possible overdose in Davis Hall around 8 p.m. Monday night, reports the Providence Journal. When officers arrived, several PC security officers and Providence fire personnel were restraining a combative student suspected to be under the influence of drugs. The student was later identified as 21-year-old Andrew Rogers.
The responding officers handcuffed Rogers and were told that he had previously bitten PC security officer Andrew Calcagni on his left arm while he was trying to restrain him. Rogers was transported by first responders to nearby Rhode Island Hospital.
Around 8:21 p.m., Providence police met with campus security to seize narcotics from Rogers' shared dorm room. PC security officers told Providence police they had discovered two clear plastic bags of what appeared to be hallucinogenic mushrooms.
Providence police took the suspected drugs and delivered them to the patrol unit's secured narcotics safe to be destroyed, according to Go Local Prov.
Calcagni told Providence police he wanted to press charges. Rogers is facing a simple assault charge and is scheduled to appear in District Court on Nov. 17.
The post Providence College Student Bites Campus Security Officer appeared first on Campus Safety Magazine.